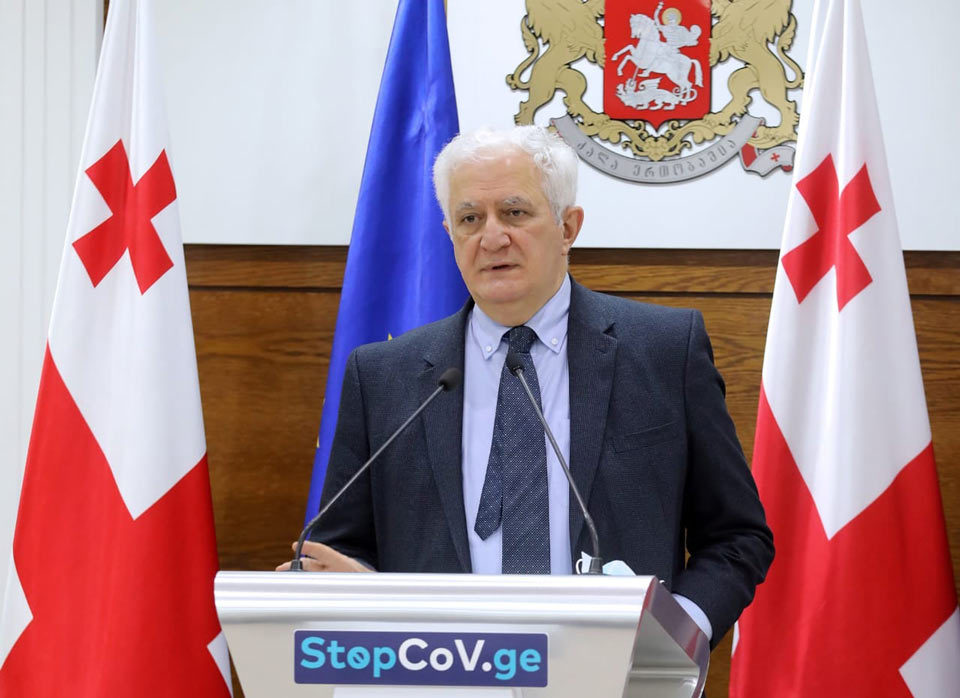 NCDC Head: Epidemiological situation stabilizes in Georgia
All data for the last one month indicates that the epidemiological situation stabilizes in Georgia, said Amiran Gamkrelidze, Head of the National Center for Diseases Control and Public Health (NCDC).
Amiran Gamkrelidze said that the current situation still gives no ground for being calm and relaxed. He called on the population to observe safety regulations.
Georgia reported 829 coronavirus cases, 566 recoveries, and 8 deaths on Tuesday, the official figures show.