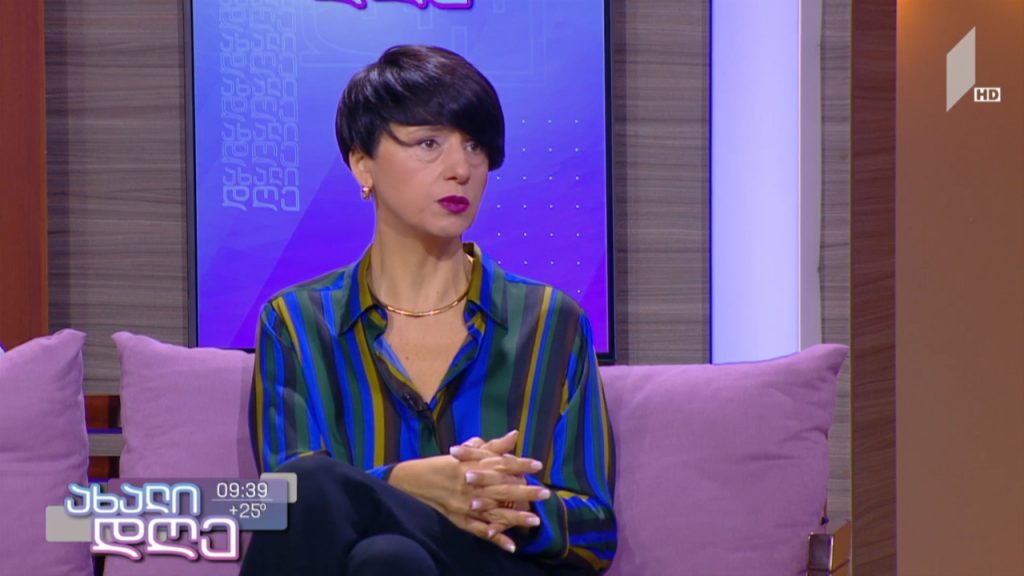 GPB to responsibly take its role for common sense to dominate in society, GPB Dir/Gen says
"It seems as if we face civil war and confrontation. Society is split," Georgian Public Broadcaster Director General Tinatin Berdzenishvili said on Monday.
Berdzenishili reacted to the death of TV Pirveli cameraman Aleksandre (Lekso) Lashkarava.
"There are moments when certain tragedy unites us, but minutes after the polarization kicks off, and cohabitation gets scary," she underscored.
Berdzenishili believes violence against journalists should be considered in a wider context. "Rampages against journalists is violence against a human being. These events should surpass the media context. No man can justify such tragedy. I do not want to believe anyone can bear out such an event," she stressed.
"The role of media is very tough," said Bedzenishvili, adding that "media alters agenda-setting." "After a bulk of discussions, I want to say that nothing justifies the July 5 violence. We will face struggles if society does not label all that happened. It's clear that we are struggling now," she noted.
GPB Director General highlighted that Public Broadcaster's role is unique as it serves each citizen.
"Unity and vision in certain parts are needed to make some particular editorial steps. Positioning on behalf of society is hard as we are not aware of what society wants. For that reason, we have to cut a deal that the July 5 events cannot be justified. There is no need to search for before and after conditions, causes and reasons. I do not expect things will ease off, but we need to talk about it. Georgian Public Broadcaster, with great responsibility, thinks about its role, mission, about what can be done to dominate common sense in society," she added.
TV Pirveli cameraman Lekso Lashkarava died on Sunday after being assaulted by far-right activists on July 5. He was beaten in the Shame Movement office, stormed by anti-Tbilisi Pride members.
Over seventy Georgian media organizations, including Georgian Public Broadcaster (GPB), have appealed to the international community "to respond immediately and effectively to the purposive persecution of media representatives on Rustaveli Avenue on July 5, the facts of damage to health, obstruction of professional duties, and inaction of the Georgian government."