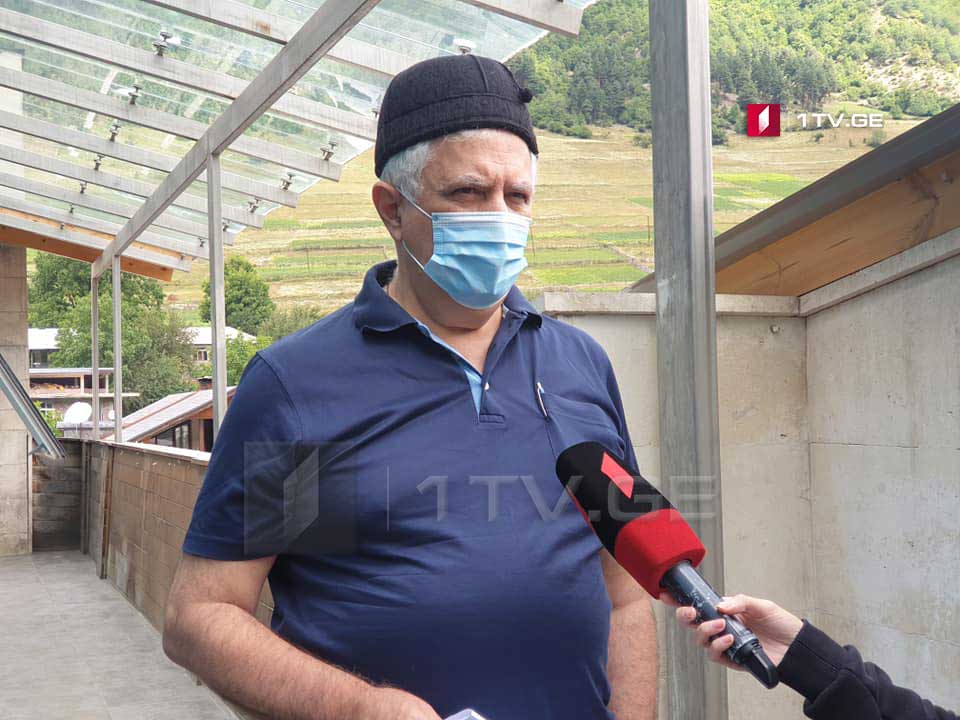 Amiran Gamkrelidze: Testing is carried out in an organized manner in Mestia municipality
Two of the five new cases revealed today are related to Mestia municipality,  the cases are linked to Lenjeri cluster – Amiran Gamkrelidze, Head of National Center for Diseases Control and Public Health told Georgian Public Broadcaster in Svaneti region.
According to him, extended testing is underway in Mestia municipality and up to 4,000 people will be tested by the end of the week.
"The extended testing is carried out and we think we will examine 800-900 people daily.  4,000 people will be tested in the whole municipality by the end of this week, " – Gamkrelidze said.
According to him, the citizens who remain under quarantine will be tested after 12 days and then will be allowed to leave the quarantine spaces.