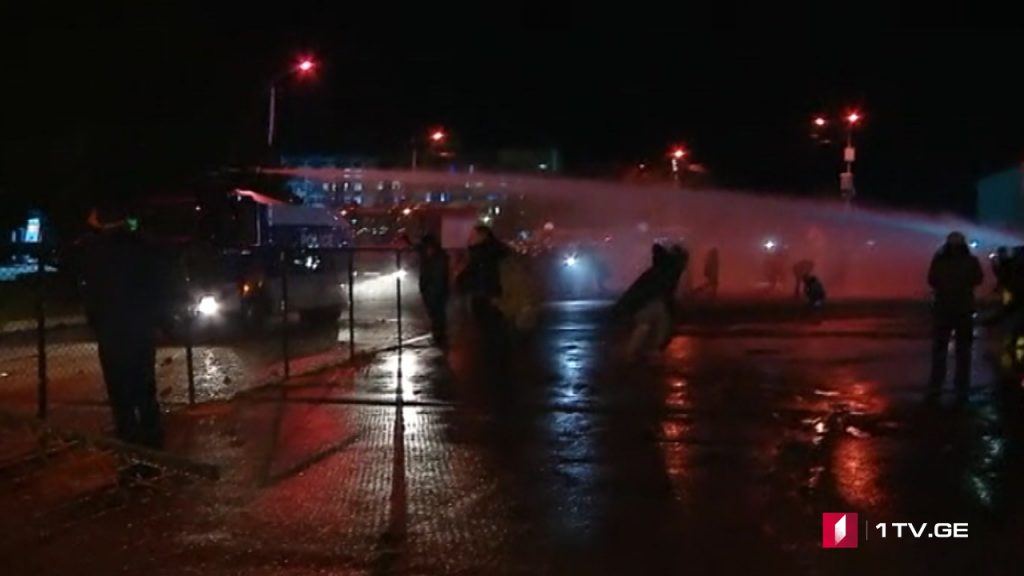 Police used water cannons near the CEC building, protesters throw stones at law enforcers
Law enforcers used water cannons to disperse protesters from the territory near the building of Central Elections Commission. The protesters are throwing stones at the law enforcers deployed near the entrance of the CEC.
The situation on the ground became tense after when the protesters tried to break through the police cordon.
Protesters moved from Rustaveli Avenue to the Central Election Commission, demanding the resignation of the CEC chair and scheduling snap elections.