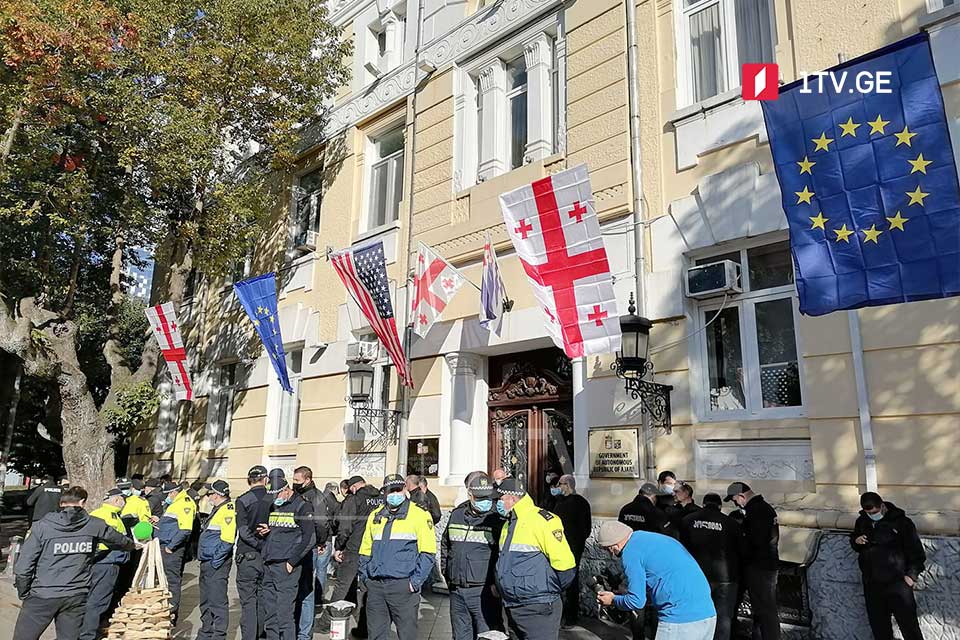 Opposition rallies in front of Adjara government building
The opposition representatives continue rallying in front of the Adjara government building demanding snap parliamentary elections to be held in Georgia.
Protesters raised EU and US flags in front of the government building today, the correspondent of the Georgian First Channel reported from the scene.
"They [the EU and the US] are our strategic partners, who are most interested in holding fair elections in Georgia. We raised their flags as a sign of gratitude," Giorgi Kirtadze, a representative of the United National Movement, said.
This opposition protest has a permanent nature. The protesters hold different activities every day. Today, they plan to hold a football tournament. The opposition groups state their protest will not stop until their demand for snap elections is met.
Eight opposition parties that secured their seats in the Georgian Parliament of the 10th Convocation as a result of the October 31 parliamentary elections refuse to accept their mandates and call the elections rigged. The talks to solve the post-election crisis in Georgia are underway at the facilitation of the EU and the US Ambassadors to Georgia.