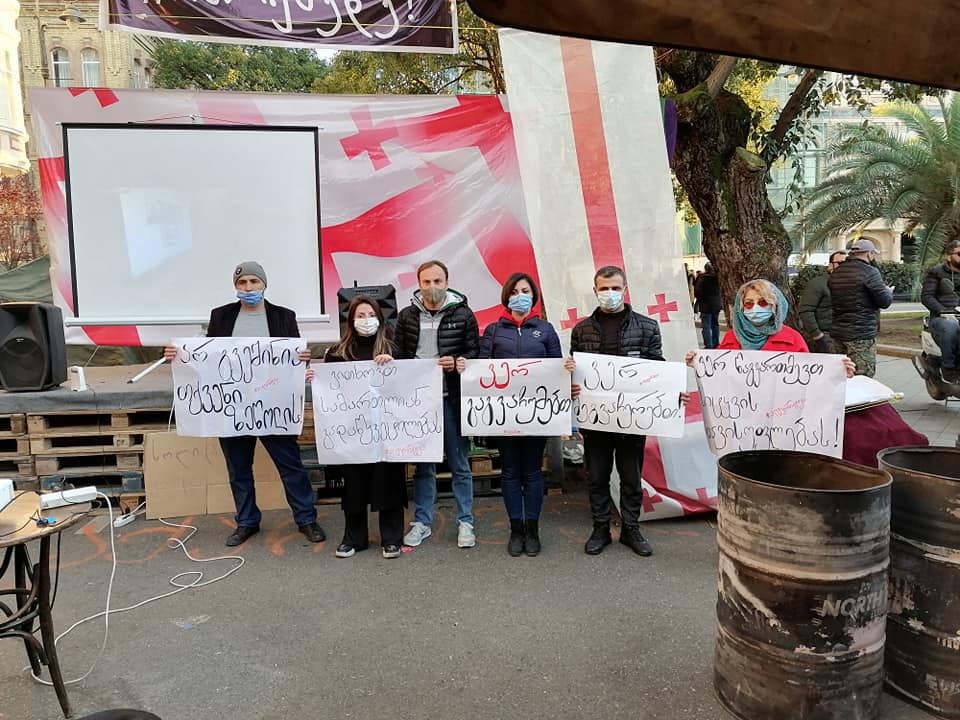 Protest rally held in front of Adjara government building
The opposition resumed a protest rally in front of Adjara government building.
They say that the protest will continue until their final goal, holding re-elections, is reached.
"Our ultimate goal is re-election. The protest will continue until the final goal is reached. The opposition parties will gather today to plan a large-scale rally in the coming days", – said Giorgi Kirtadze, a representative for the United National Movement.
Protesters also expressed their support for the persons detained under the administrative rule at the Batumi District Election Commission on November 21.