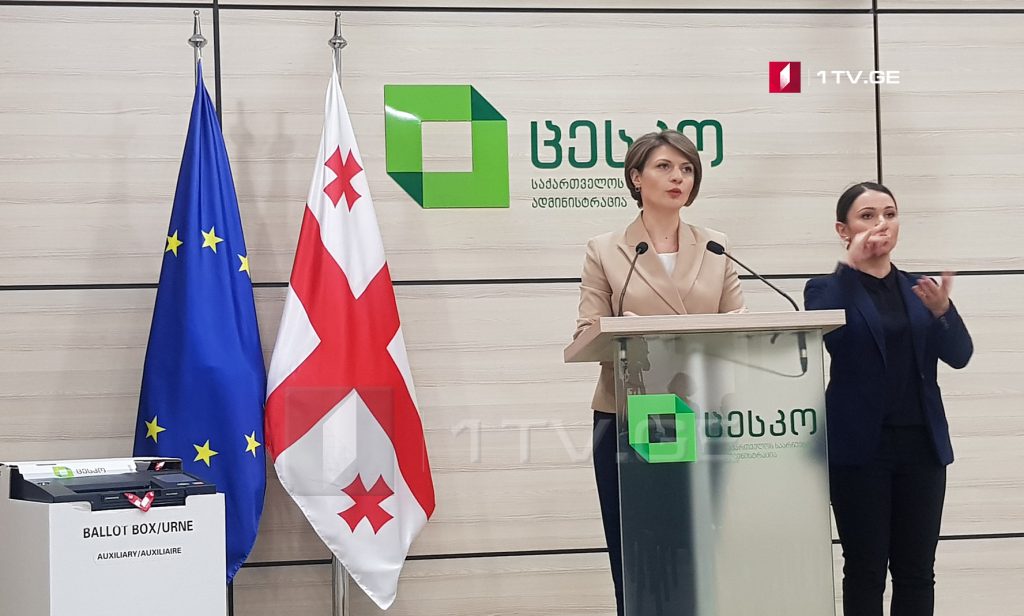 Electronic vote counting to be implemented in several precincts for May 19 elections
The pilot project on electronic vote counting will be implemented in several election precincts for May 19 Sakrebulo By-elections.
According to Press Speaker of Central Election Commission (CEC) Tamar Mikeladze, it will be the second pilot project on electronic vote counting implemented by the Election Administration (EA) during the Sakrebulo By-elections (at four election precincts in Tkibuli and four election precincts in Tskaltubo). 7 762 voters are registered in all the eight polling stations.
"The first pilot was conducted at three election precincts in Tsaishi during 2018. Information we are sharing now is based on the previously received experience. It should be underlined that this pilot is still being implemented for the research and study purposes', – Tamar Mikeladze stated.
Electronic vote counting aims at researching and evaluating the process itself; in addition, the vote counting process will be implemented in line with the rules defined by the election administration.
By implementing the pilot project, the Election Administration of Georgia aims at discussing the possibilities of integrating modern and successful electoral technologies in electoral processes.
Pilot project on electronic vote counting is being implemented in cooperation with the Delian Project, an international organization based in Canada, oriented on electoral technologies and by the financial support of the Government of Canada.