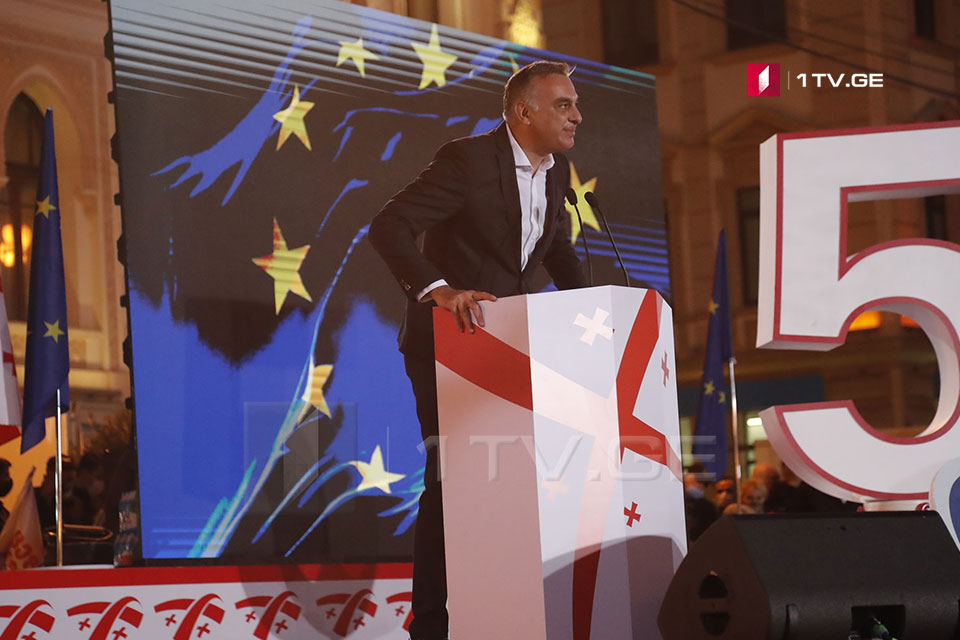 Zaal Udumashvili: Injustice reigns in country. On October 31 we will all write down new page in Georgian history
"On October 31, we will all write down a new page in the history of Georgia," said Zaal Udumashvili, one of the leaders of the United National Movement (UNM), during a rally at Freedom Square.
"Historic elections are ahead of us. We all must go to the polling stations and express our unwavering will on october 31. Our population demands change, our population deserves change, and our population will surely make a change.

There are two days left before the victory and I am sure that in just two days, at eight o'clock in the evening, we will celebrate the victory of Georgia," Udumashvili said.