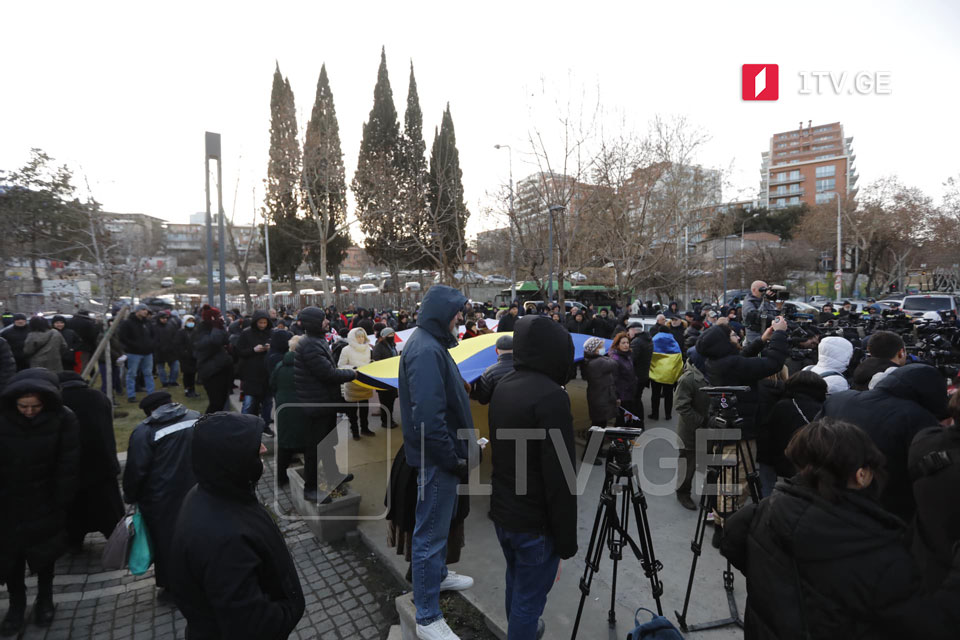 UNM rallies at Justice Ministry
The United National Movement (UNM) opposition party members rallied outside the Justice Ministry two days after the Tbilisi City Court denied to free ex-President Mikheil Saakashvili or to defer his jail term.
The protesters demand Saakashvili's transfer overseas for medical grounds.
The UNM's new leader, Levan Khabeishvili, stated, "Mikheil Saakashvili's freedom is interlinked to Georgia's European future."
"This is the road we must all take together. President Saakashvili's life is directly linked to our country's future. Don't expect Europe to embrace us with open arms if President Saakashvili is tortured in prison," Khabeishvili asserted.
UNM's other member Dimitri Shashkini added the rally would continue until Saakashvili gets medical care abroad.