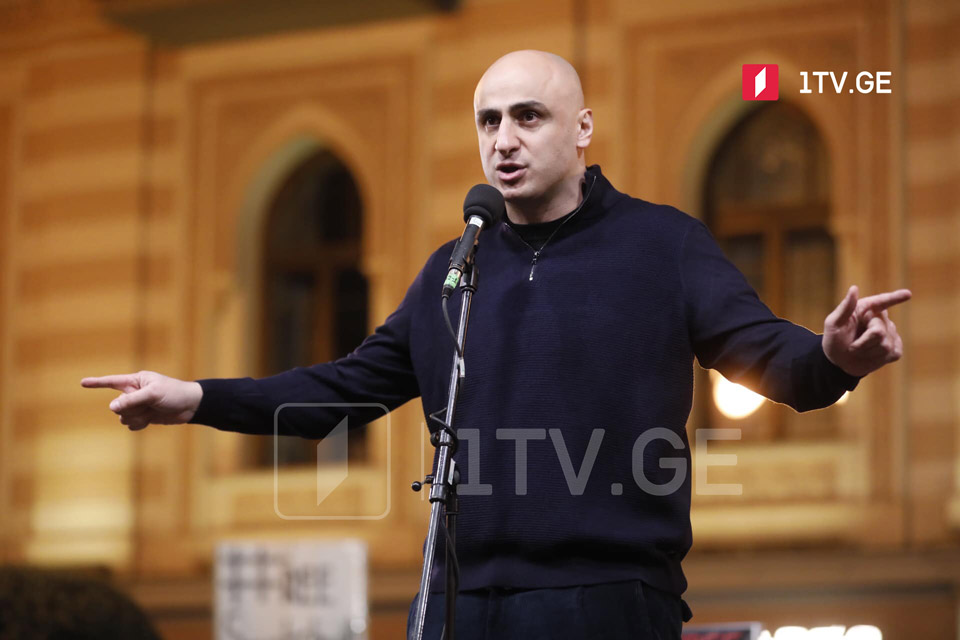 Nika Melia urges citizens to join UNM's protest 
United National Movement leader Nika Melia urged supporters to join protest. "No time for home. From now on, Liberty Square, main avenue and the country's main squares will be our home, leading us to the victory," Melia underscored at today's rally at Liberty Square.
He said protesters are about to march from Liberty Square to government administration, while another rally scheduled for tomorrow at Justice Ministry "until Saakashvili is transffared to normal civic hospital, until he is free and until we get the stolen votes back."
Melia said, "Garibashvili [PM] could neither enter nor leave the government administration," pledging not to "invade elsewhere but wash them out with protests."
Earlier today, Georgia's former president Mikheil Saakashvili has been taken to the No.18 prison infirmary to prevent this health deterioration, the Special Penitentiary Service announced.
Law enforcers arrested Mikheil Saakashvili in the Georgian capital of Tbilisi on October 1. He kicked off a hunger striker day after detention.
The ex-president is charged with several criminal offences. In 2018, he was sentenced to six years in prison in absentia for abuse of power.