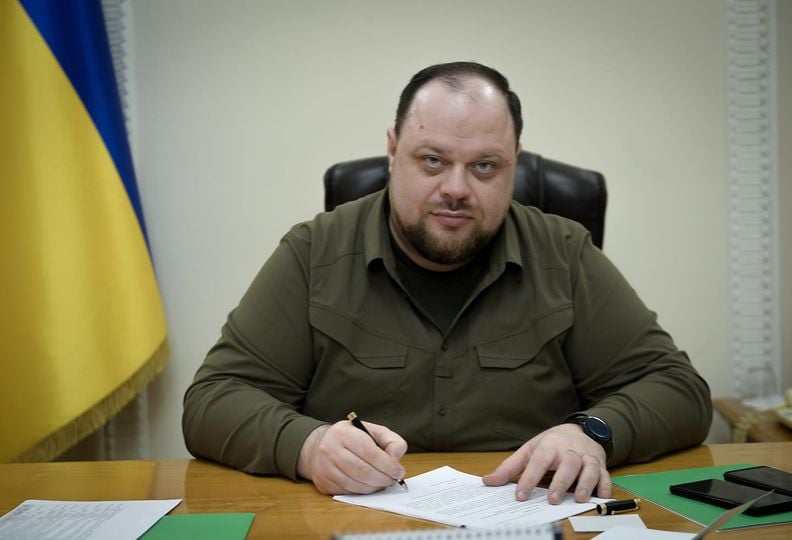 Verkhovna Rada Speaker responds to Georgian colleague
"Inappropriate – this is how the speaker of the Georgian Parliament Shalva Papuashvili described my invitation to visit Bucha and Irpin," the Verkhovna Rada Speaker Ruslan Stefanchuk Monday responded to his Georgian colleague.
The Speaker stressed that Ukraine "appreciates and have always appreciated the sincere support of the fraternal Georgian people."
He continued: "We know that Georgians are always genuine, brave, and valiant warriors, most of whom today stand hand in hand with our defenders, protecting Ukraine from the Russian invasion. In the same way, many Ukrainians in 2008 have stood together with Georgians against the same , which encroached on your independence, swallowed a piece of your territory, killed your people."
"And it was Ukraine, which from the first days of your confrontation with Russia provided support to Georgia: on the political, informational, international, and military levels. I just want to remind you that thanks to the Ukrainian air defense systems ("Buk", "Osa") you were defending your sky.

But we are not measuring the sizes of each support. The support must be genuine. And the one, who gives such aid, acts as circumstance, conscience and a sense of duty allow. After all, it is our peoples and history that will always evaluate us, politicians.

The only thing that makes me feel unspeakably confused is the question: Is it appropriate to call "inappropriate" an invitation to come to a friendly country and see its plight, share its grief, and express words of support?

It seems to me that a Friend should do this without an invitation.

For, in my opinion, that is exactly what the great Shota Rustaveli was talking about: "A true friend will help a friend, he is not afraid of trouble. He will give his heart for a heart, and love is a star on the way," Ruslan Stefanchuk asserted.