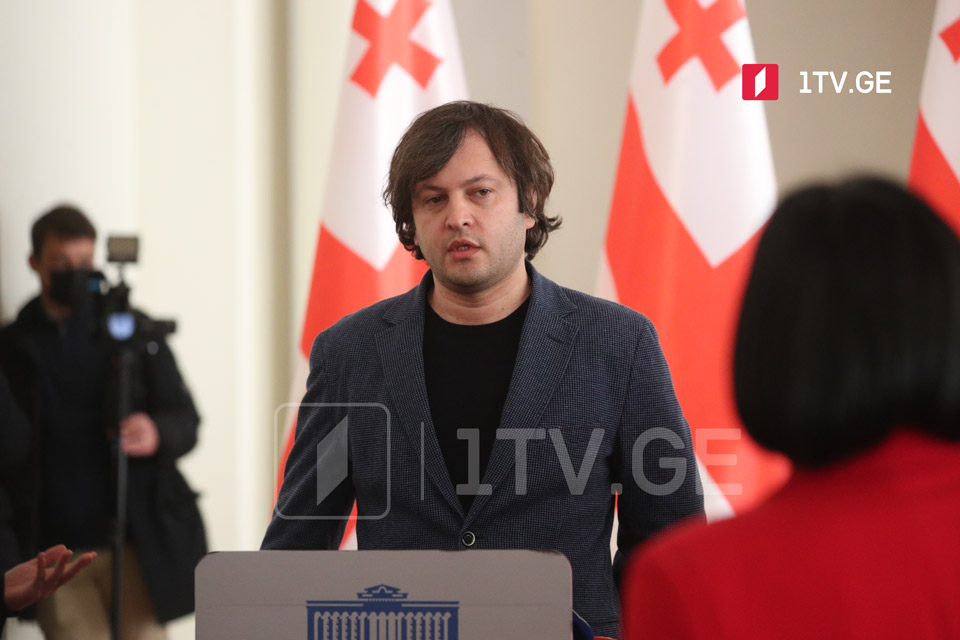 US Embassy statement on State Inspector's Service contains inaccuracies, GD Chair says
"We often receive advice from our partners and take them into account, of course. Unfortunately, there are exceptions when we hear unfair judgments," Irakli Kobakhidze, Chairman of the ruling Georgian Dream (GD) party, remarked on the US Embassy statement on the State Inspector's Service.
According to Irakli Kobakhidze, similar statements shake Georgian society trust toward western partners.
"We know that there are human errors, incorrect information, though this is neither an explanation nor justification for our society. Proper informing the society is significant for us," Kobakhidze said.
Irakli Kobakhidze claimed that the US Embassy statement contains inaccuracies. He elaborated that the legislative package on Georgian State Inspector's Service provides for the creation of two agencies – the Special Investigative Service and the Personal Data Protection Service in order to ensure better separation of functions, prevent the conflict of interest, and increase the effectiveness of both the investigative and personal data protection competencies.
"The statement has many inaccuracies, including factual and technical errors, that is regrettable. Naturally, all this has to do with a human mistake, including the fact that the service was abolished, which is wrong. No service was disbanded. In fact, a specific service was divided into two parts. The competencies were not reduced; on the contrary, the powers of this service expanded. It is, obviously, a factual mistake," Kobakhidze said.
Remarking on the term "human mistake," Kobakhidze responded that this might have to do with disinformation provided by the embassy staff. He claimed that the GD party was ready to consult with the embassy on any issue.
"We are always ready to have a conversation on any topic, consultations on any issue. I repeat once again that we have received a lot of very important advice from them and we have acted according to these tips. There are exceptional cases when unfair and incorrect assessments are made," the GD Chair claimed.
On January 3, US Ambassador to Georgia released a statement regarding the proposed disbanding of the State Inspector's Service.
According to the statement, "last week, the ruling party undermined government accountability by abolishing the State Inspector Service, which is mandated to investigate police abuse and protect data privacy, undermined the independence of individual judges by amending the Law on Common Courts, and undermined faith in the judiciary by appointing yet another Supreme Court judge using a flawed selection process."