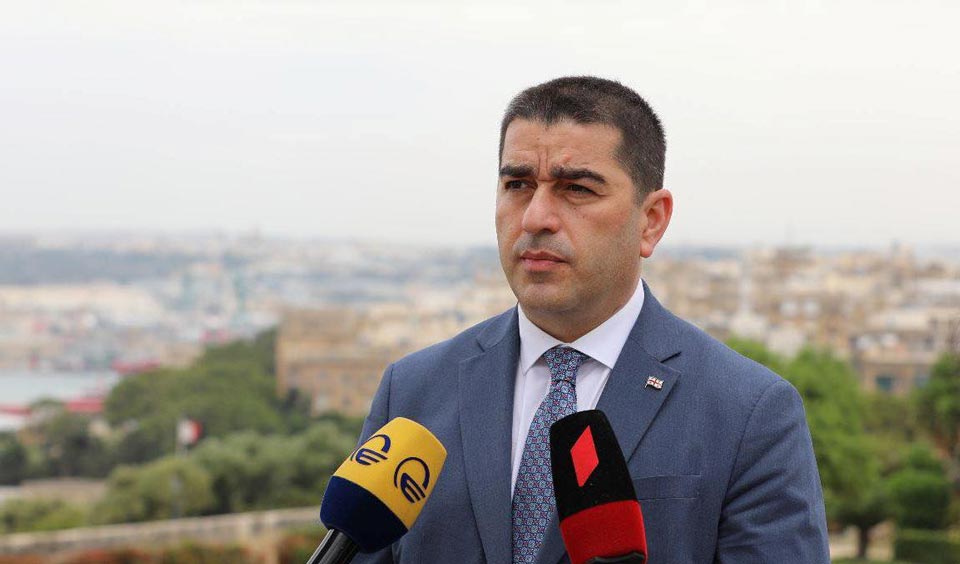 Speaker says Georgia has no influence on Russia's visa waiver 
Georgian Parliament Speaker Shalva Papuashvili remarked on Russia's recent move to lift the ban on direct flights to Georgia.
He explained that "These were Russia's sanctions on Georgia, and the imposition and removal of those concerns Russia, and we could not have any influence over it."
The Speaker underscored that Georgia would follow its European aspiration "in good faith" and would not allow a sanctioned legal or physical person to bypass the international sanctions imposed on Russia. "Georgia fulfills these promises honestly and conscientiously."
"Georgia will not impose bilateral sanctions on Russia, and we will also adhere to this principle. I believe the world community, as well as our people, have convinced themselves that this is the most proper and honest approach – on the one hand, we are open to international efforts to force Russia to stop its aggressive war in Ukraine via sanctions. On the other hand, we do not impose additional bilateral sanctions based on the population's national interests, so as not to escalate relations, because, of course, Georgia is still at increased risk of a possible military conflict with Russia. That's why our national interest dictates that relations do not escalate," Papuashvili added.
According to Russian President Vladimir Putin's decree, from May 15, 2023, Georgian citizens will be able to enter and leave Russia without a visa for up to 90 days on the basis of valid identity documents.
Moscow cut off the direct air links between Russia and Georgia in 2019, following the anti-Russian protests in Tbilisi.