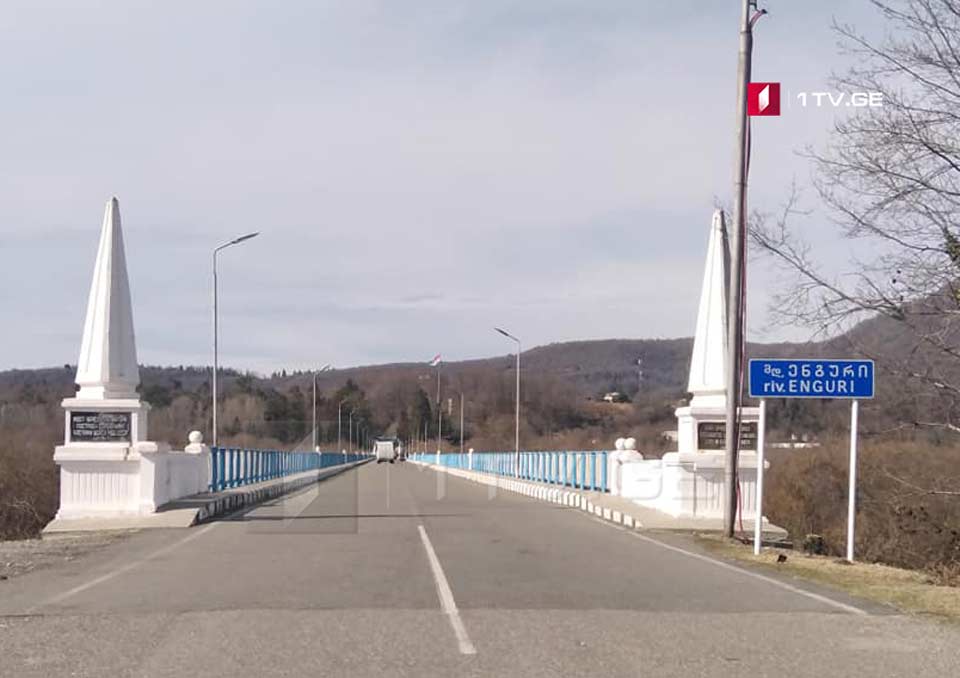 Crossing point on Enguri bridge to open
"The de facto Abkhazia has opened so-called crossing point on the Enguri bridge today, after almost a one year closure", State Minister for Reconciliation and Civic Equality of Georgia, Tea Akhvlediani, said after the government session on Thursday.
It will allow the residents of the occupied region to enter the Georgian government-controlled territory. "Initially, it will apply to certain categories. We unequivocally welcome each step aimed at alleviating the conditions of our population", Minister added.
"At the same time, the Georgian government takes a balanced and pragmatic approach in terms of COVID-epidemic. You know, the quarantine period for those travelling from the occupied territories was set at 12 days. Now, these people have to spend only five days in quarantine", Tea Akhvlediani said.