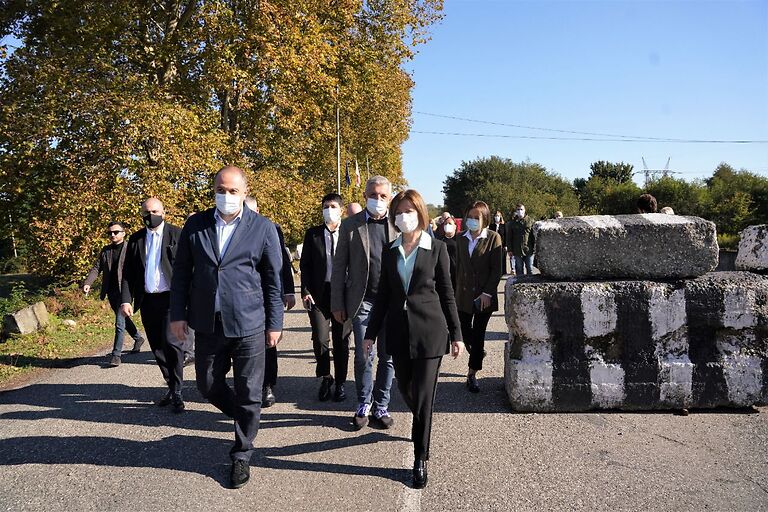 Health Minister to inspect immunization centre at Enguri Bridge
Georgian Health Minister Ekaterine Tikaradze visited the immunization centre at the Enguri Bridge on Tuesday.
Together with her colleagues, the Minister called on the population to actively engage in the vaccination process.
The centre also serves locals residing in occupied Abkhazia daily, including weekends.