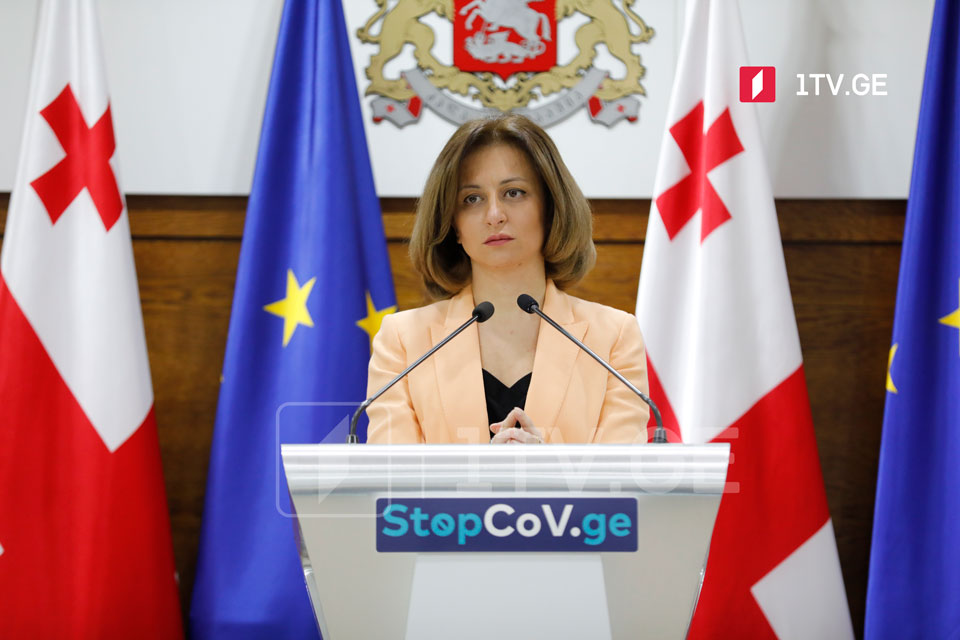 Health Minister resigns
Georgian Health Minister Ekaterine Tikaradze quit in a televised news briefing held at the Georgian Dream (GD) party's headquarters.
Ekaterine Tikaradze thanked her employees for their work. "All our activities and decisions were targeted at reaching the best solutions for our citizens' health. Despite the difficult epidemiological situation and the main goal to struggle against the pandemic, the ministry carried out many significant projects," Tikaradze said.
Ekaterine Tikaradze said she would now join the GD Political Council to strengthen healthcare and social protection systems. "At this stage, I will work for the well-being of Georgia from the party," she said.
Ekaterine Tikaradze was appointed Georgian Minister of IDPs, Labor, Health and Social Affairs on June 18, 2019.