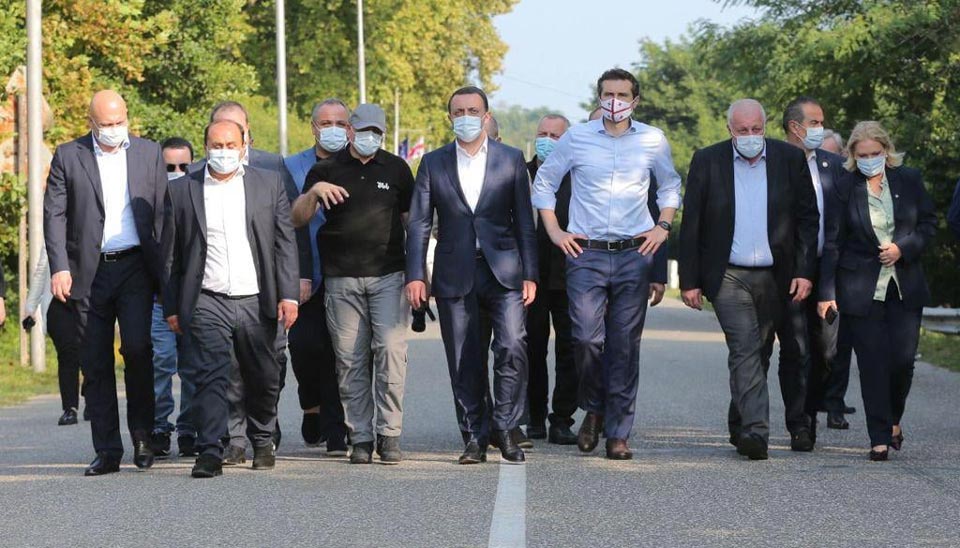 Georgian PM visits Enguri Bridge
Georgian Prime Minister Irakli Garibashvili and Parliament Speaker Kakha Kuchava visited Enguri Bridge, the government's press service reported on Wednesday.
PM met with staff of the police point of duty. He spoke with law-enforcement officers, observed the local work conditions, and got exposed to the security situation on the spot. Irakli Garibashvili thanked the police unit staff for the significant work carried out every single day, the press statement read.
Garibashvili spoke with the local population living along the occupation line and received first-hand information on their problems and challenges faced due to the pandemic.