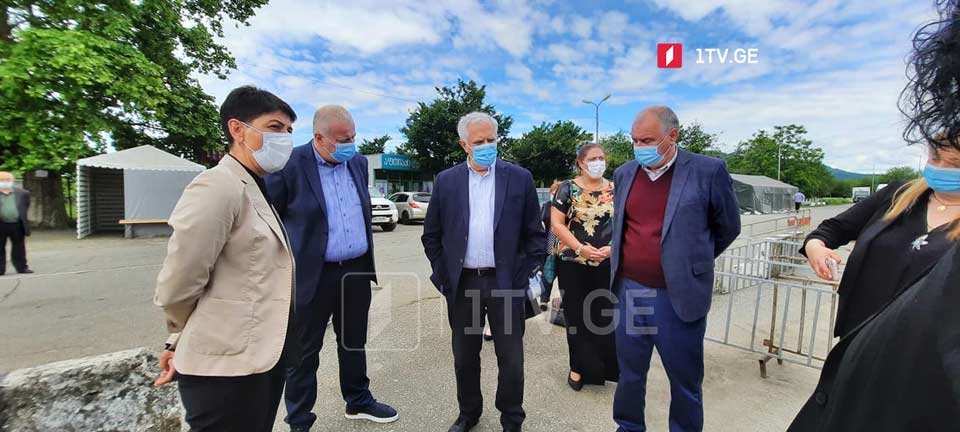 NCDC Head to inspect Covid testing at Enguri Bridge
Head of the National Center for Diseases Control and Public Health (NCDC), Amiran Gamkrelidze inspected the Covid testing process at the Enguri Bridge on Saturday.
Gamkrelidze said that those who came from the occupied territories were willing to get Covid-19 vaccine jabs.
According to the NCDC Head, locals residing across the occupied territory could visit the Rukhi Clinic or Referral Hospital to receive vaccine jabs without undergoing online registration.
"The main axis that connects us to our occupied territories today is medicine and healthcare. The Center for Disease Control in Abkhazia provides our compatriots with vaccines for children, AIDS and tuberculosis drugs, a number of tests. We also offered them Covid vaccine. Therefore, one of the main threads that connects us to them is expanding even more," Gamkrelidze said.