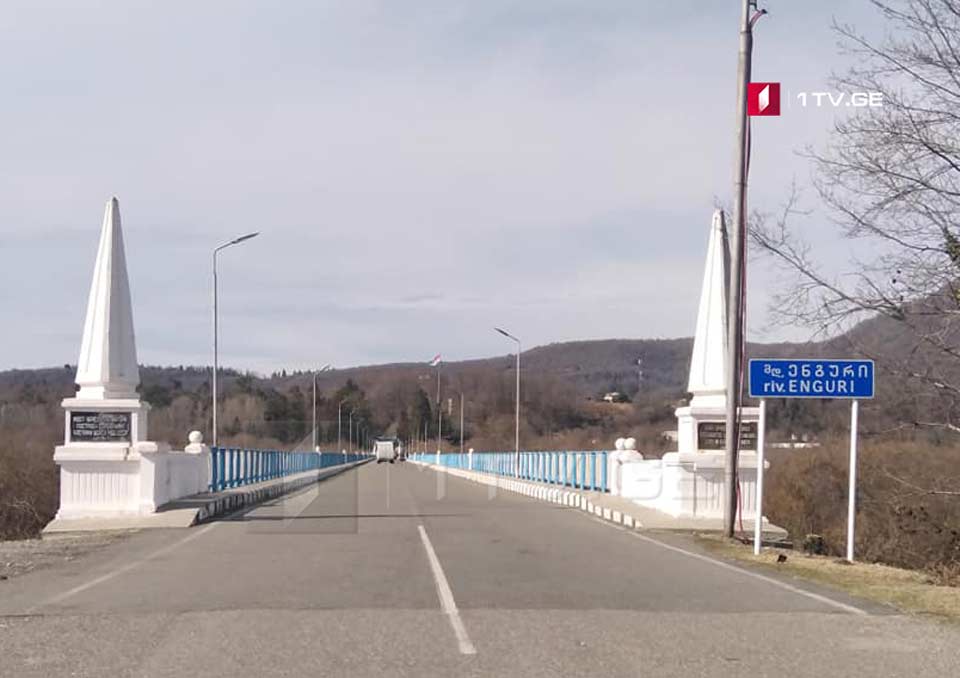 Occupation regime of Abkhazia restricted movement on Enguri Bridge
The occupation regime of Abkhazia has restricted movement on the Enguri Bridge. Only those who have been visiting occupied Abkhazia from Samegrelo are allowed to enter. According to them, queues were formed at the so-called checkpoint.
So-called border guards also sent back Brazilian tourists back, who were told that they were quarantined due to a coronavirus and would not be allowed to enter Abkhazia.
Those arriving from occupied Abkhazia are trying to go back by 17:00, since they do not rule out that the traffic will be completely suspended after this time.
Yesterday, the so-called government of occupied Abkhazia announced that as a precautionary measure against the spread of the coronavirus,  the citizens of all countries, except Russia, would be restricted to enter the territory of occupied Abkhazia until April 7.