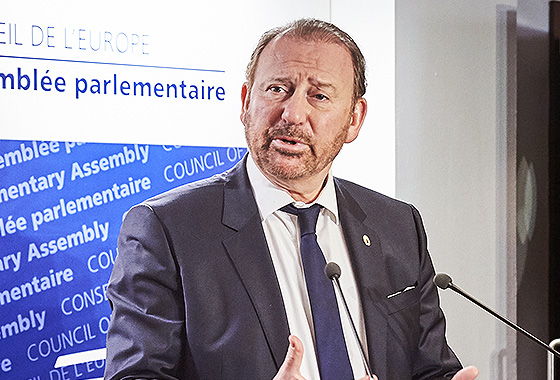 PACE President urges political parties to stop playing a game
President of the Parliamentary Assembly of the Council of Europe (PACE), Rik Daems urged Georgian political parties to stop playing a game and practically implement the April 19 EU-brokered agreement 
According to the PACE President, Georgia made significant progress in recent years. The progress should continue and this includes large-scale reforms in electoral and judiciary systems.
Rik Daems said that Georgia was on the track to become a member of a pan-European community. He noted that the practical implementation of the April 19 agreement was important in this regard.
"Many elements of this agreement are important for progress in order to become a full member of the pan-European community," the PACE President claimed.
Rik Daems met Georgian parliamentary opposition MPs earlier on Tuesday. He said the EU-mediated agreement, which solved a six-month political crisis in Georgia, should be 'fully implemented without further delay.'
The majority of Georgian political parties, which secured seats in the parliament through the 2020 parliamentary elections, signed the EU-mediated agreement. The opposition United National Movement (UNM), European Georgia and Labor parties have rejected to sign the agreement so far.