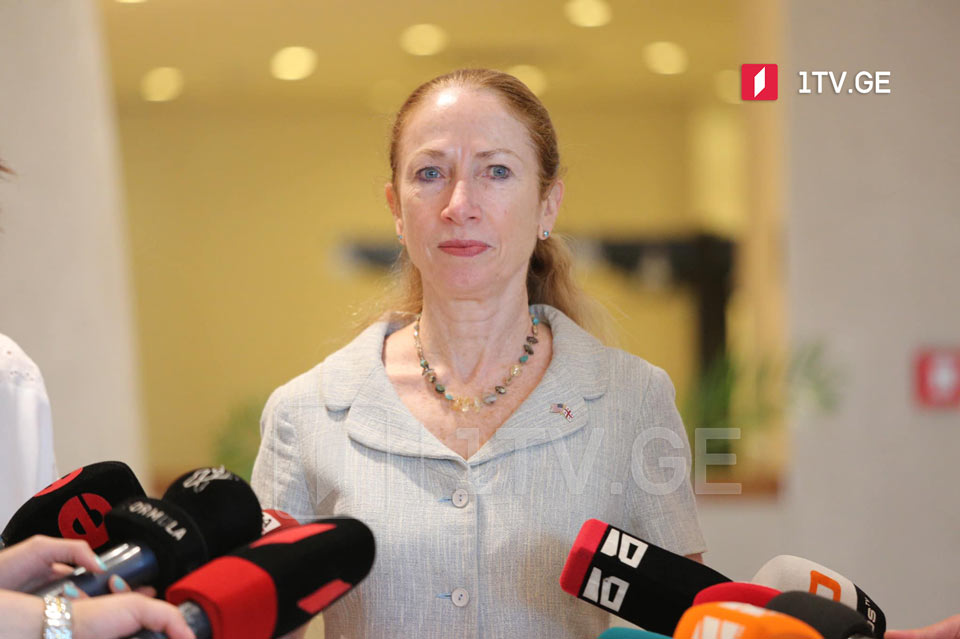 US Ambassador: April 19 Agreement negotiated, but politicians lack political will to end polarization
"The April 19th Agreement sets out all the reforms that Georgia needs to take," US Ambassador Kelly Degnan told journalists during her visit to the Samtskhe-Javakheti region of Georgia.
"Georgia is in the middle of an election campaign, so people tend to say sort of provocative and extreme things during an election campaign. What is important is that Georgia's political leaders together negotiated a roadmap, the April 19th Agreement, that sets out all the reforms that Georgia needs to take, to strengthen its democracy, to strengthen its economy. These are all important steps for Georgia's future. All the mechanisms are there, all the reforms are clear," the Ambassador claimed.
According to Kelly Degnan, the reforms outlined in the April 19th Agreement are significant for Georgia's democracy strengthening.
"The only thing lacking right now is political will, and if Georgia's political leaders truly want to end polarization in this country, they have the roadmap to do that," Degnan claimed.
President of the European Council Charles Michel mediated the April 19th Agreement among Georgia parties to end political polarization in Georgia. The ruling Georgian Dream party annulled the agreement while the largest opposition United National Movement (UNM) party refused to sign it.