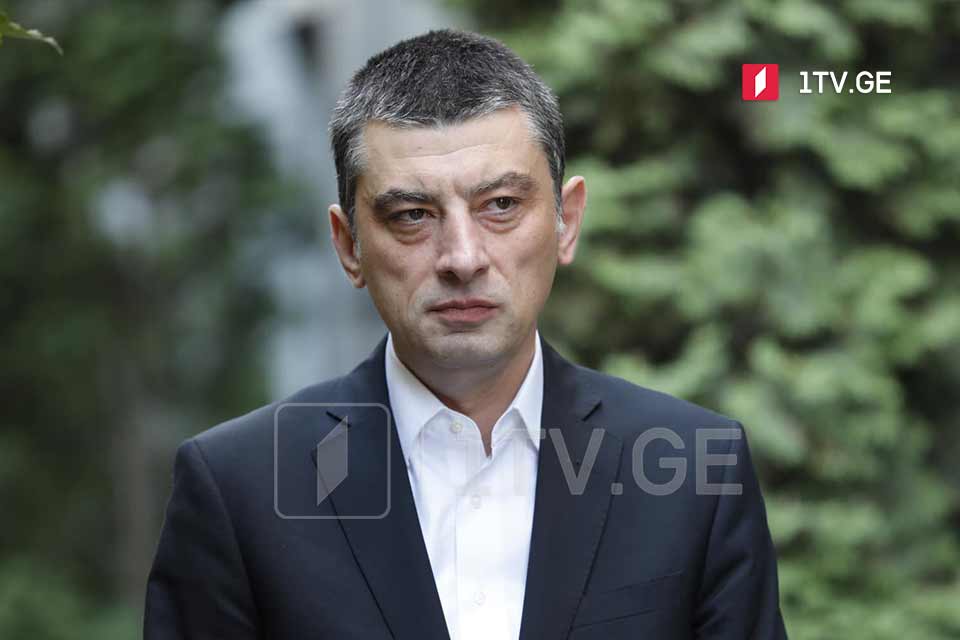 For Georgia Leader: GD's withdrawal from April 19 Agreement to be result of fear
The Georgian Dream's withdrawal from the April 19 Agreement is the result of fear, said Giorgi Gakharia, Leader of For Georgia party and former prime minister, following the meeting with MEP Viola von Cramon.
According to Gakharia, the agreement contained several key components, among them court and electoral reforms.
"Assessments may differ, but for me, the move represents fear. It is obvious that the ruling power is failing to respond to the ongoing challenges in the country. This is reflected in the attitudes and decisions of our citizens. Worst of all, the ruling party tries its best to retain power, which is my biggest disappointment. State interests are moved to the background and party interests are brought forefront. It does not matter what the ruling party says or does. It disregards documents signed with international partners and this is the result of fear," Giorgi Gakharia claimed.
For Georgia party leader echoed former president's possible arrival in Georgia ahead of the October 2 local elections.  He said that Saakashvili could be arrested or pardoned by the Amnesty bill as it happened in the case of Nika Melia (UNM Chair) or Giorgi Rurua (founder and shareholder of Mtavari Arkhi). "This is ridiculous but amidst the current chaos in this country, everything is possible," Gakharia claimed.
The ruling Georgian Dream (GD) party annulled the EU-brokered April 19 Agreement on July 28. The GD Chair Irakli Kobakhidze said the agreement completed its mission and exhausted itself 100 days after signing as the majority of the opposition politicians abstained from joining it.
European Council President Charles Michel mediated the April 19 Agreement among the Georgian parties to end the political crisis in Georgia.