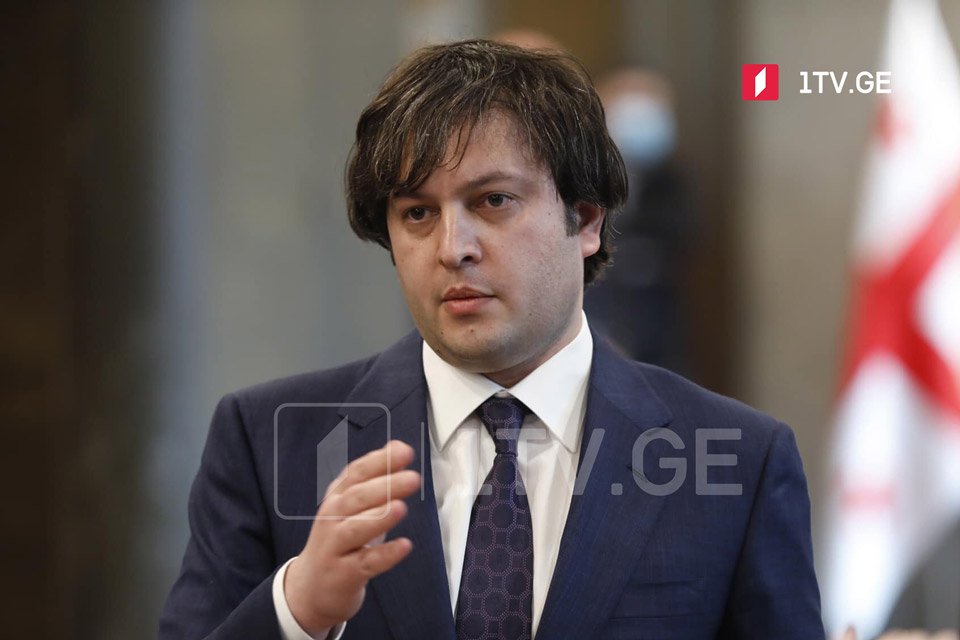 GD to cooperate with all forces except for "traitors," Chair Kobakhidze says
The ruling Georgian Dream (GD) party is ready to cooperate and talk with all political forces "except for the traitors," said party Chair Irakli Kobakhidze.
GD Chair remarked on an appeal of For Georgia party leader Giorgi Gakharia, who urged political parties to unite for the European Union accession process.
"We are ready to talk with everyone except for the traitors, except for anti-government goal-driven political forces and individuals. Of course, we will work with everyone else, but I do not think Gakharia has a moral right to talk about it, keeping in mind his past steps," Kobakhidze said.
For Georgia party leader Giorgi Gakharia said that Georgia has the genuine opportunity to join the EU. Everyone needs to stand together for the interests of Georgia, Gakharia believes, "no matter who is in power or opposition."