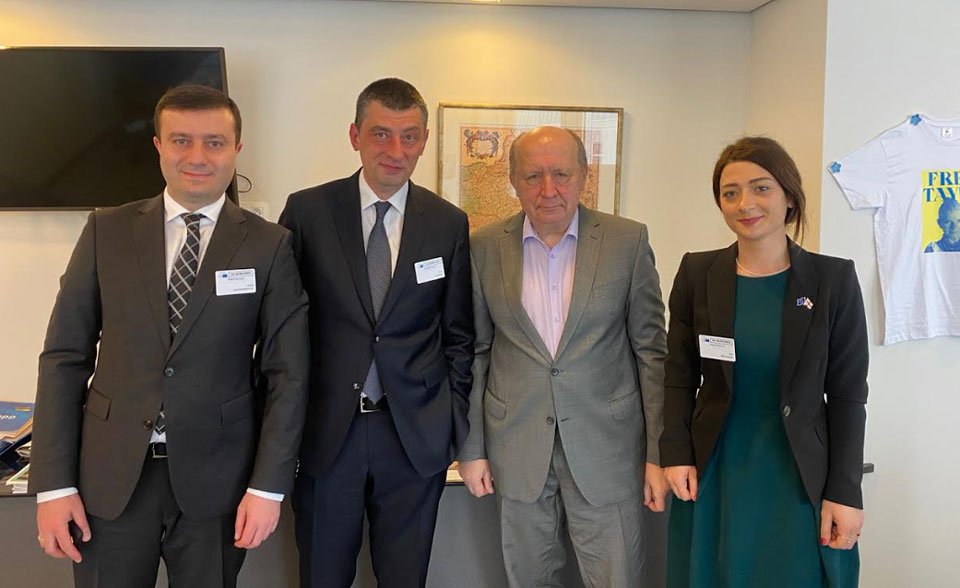 For Georgia party holds meetings in Brussels
Giorgi Gakharia, chair of the For Georgia opposition party, and MPs Giorgi Khojevanishvili and Ana Buchukuri Tuesday met with MEP Andrew Kubilius in Brussels.
The meeting focused on Georgia's EU membership prospects, the importance of democratic reforms, and the current political situation in the country.
Sides spoke about the developments in Ukraine and stressed the importance of maintaining the unity of a free world against the Kremlin.
Giorgi Gakharia also met with Deputy Dead of the EU European External Action Service (EEAS) Luke Devin.