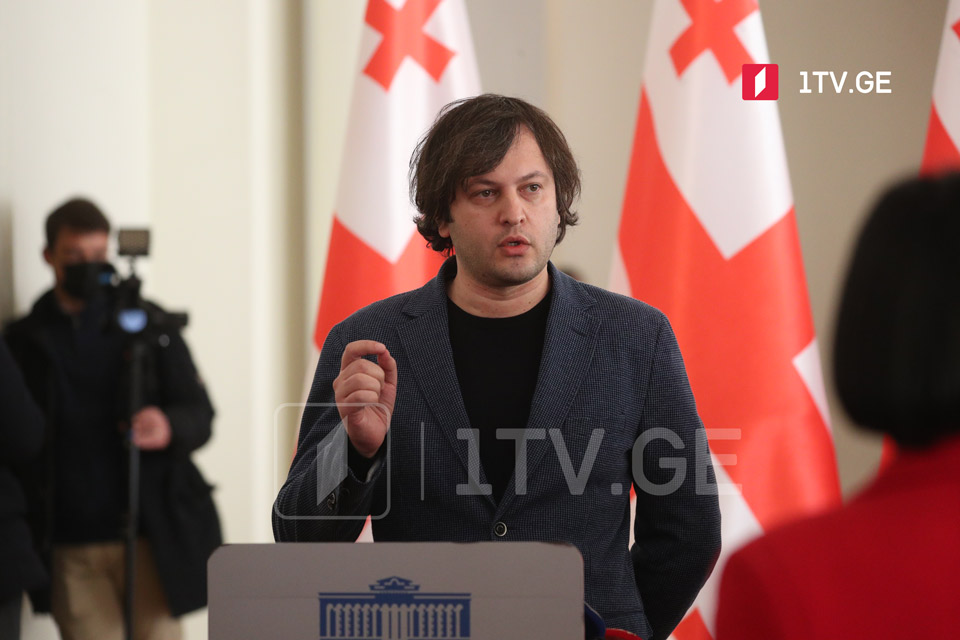 GD chair vows to disclose details about For Georgia leader's betrayal
"Team members of Giorgi Gakharia (For Georgia party leader) will not have to wait long to know the details about betrayal," said Irakli Kobakhidze, Chair of the ruling Georgian Dream (GD) party.
According to Kobakhidze, the Georgian society should know the truth about the establishment of an "open coalition" in 4 municipalities. He also hinted at disclosing some facts when Giorgi Gakharia served as Prime Minister and Minister of Internal Affairs. "I am waiting for awkwardness to diffuse to disclose the details," Kobakhidze said.
Speaking about the nomination of the Lelo party's Badri Japaridze as Rustavi single-mandate candidate, Irakli Kobakhidze said: "The alliance of Lelo and United National Movement is obvious."
Georgian parliament terminated MP mandates to three opposition lawmakers, Elene Khoshtaria (Droa leader), Shalva Natelashvili (Labor Party leader) and Badri Japaridze (Lelo leader), on February 15. The court indictment served as the reason in Badri Japaridze's case.