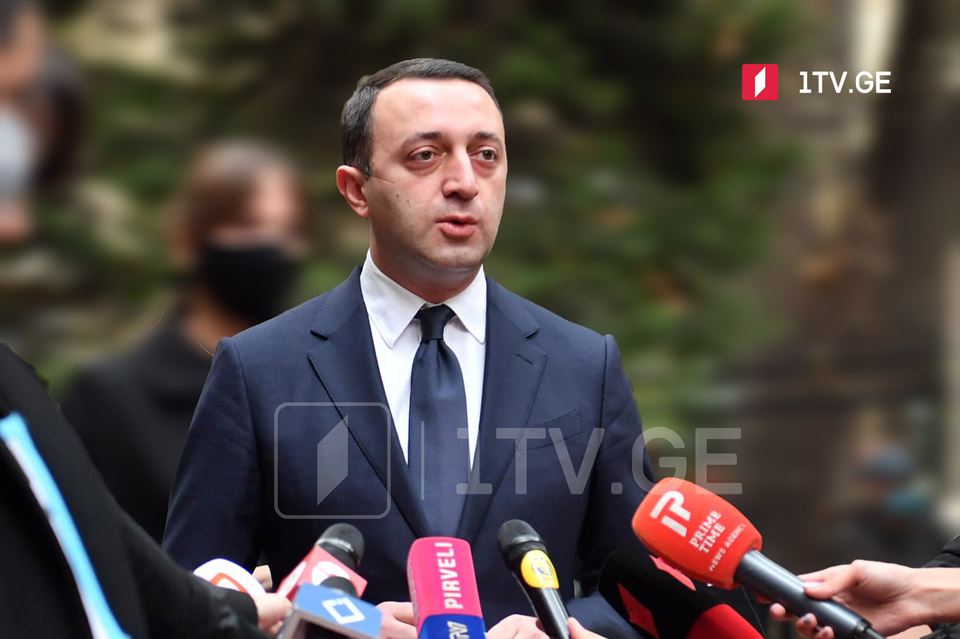 PM deems UNM's signing April 19 Agreement as farce
Prime Minister Irakli Garibashvili said signing the April 19 Agreement by the United National Movement (UNM) party is a farce, deceit and dishonouring foreign partners and the Georgian people.
"The UNM's signing the document would have had the value then we inked the paper altogether in the presence of Charles Michel, US and EU Ambassadors. They ignored our partners. That is not politics. Signing the agreement was in the interests of Georgia and the people," PM stated.
Tbilisi Mayor Kakha Kaladze joked at UNM's decision and said it would have been better for the party to sign the document in 2026.
Majority MP Aluda Ghudushauri said the UNM's signing the EU-brokered document after it was annulled, had no value. "The UNM party is inconsistent, disloyal, and its own interests-oriented party," he claimed.
Chairman of the European Georgia party Giga Bokeria said it was up to the UNM which document it would join. He said the European Georgia believes that April 19 Agreement would hardly drive the country out of the political crisis.
Giorgi Vashadze, leader of the Strategy Aghmashenebeli party, evaluated the UNM's move as an attempt to correct the committed mistake.
Grigol Vashadze, a member of the Third Force political union, former Chairman of UNM, deemed the signing belated.
The opposition United National Movement (UNM) party signed the EU-brokered deal on September 1.
The ruling Georgian Dream party announced the EU-brokered April 19 Agreement as annulled on July 28. The GD Chair Irakli Kobakhidze said 100 days after signing the paper, it fulfilled its mission and exhausted itself.
The European Council President Charles Michel mediated the April 19 Agreement among Georgian parties to end the political crisis in Georgia.