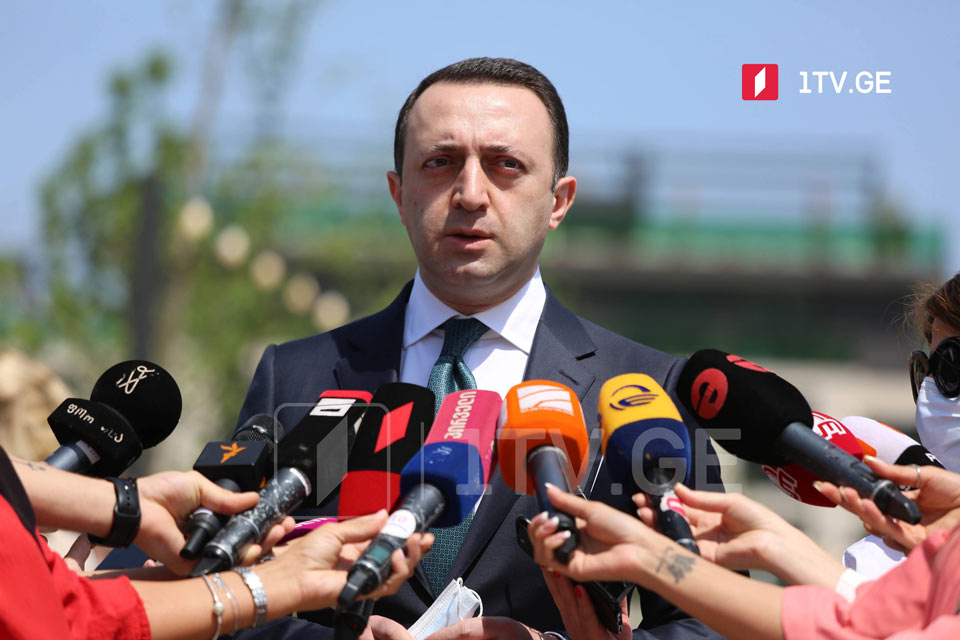 PM: GD to fulfill April 19 Agreement unilaterally
Georgian Prime Minister Irakli Garibashvili said the Georgian Dream party was fulfiling the April 19 Agreement unilaterally for 100 days after its signing.
Garibashvili claimed that the opposition United National Movement (UNM) party demonstrated irresponsibility at the instruction of former president and UNM leader Mikheil Saakashvili.
According to the Prime Minister, the UNM is the largest opposition party. The rest of the opposition parties in total showed less than 10% voter support in the elections.
"The standpoint of the National Movement, as the main opposition and destructive party, was important for us. They deliberately did not sign the agreement, ignored it completely, and insulted the EU, the US. We did our best. We fulfilled all the commitments unilaterally. I reaffirm that reforms will continue. We heard President Michel's statement and I call on everybody for calmness. Our population needs peace and stability. We need development, which is essential for our country," Irakli Gharibashvili stated.
The ruling Georgian Dream (GD) party annulled the EU-brokered April 19 Agreement on July 28. The GD Chair Irakli Kobakhidze said the agreement completed its mission and exhausted itself 100 days after signing as the majority of the opposition politicians abstained from joining it.
European Council President Charles Michel mediated the April 19 Agreement among the Georgian parties to end the political crisis in Georgia.