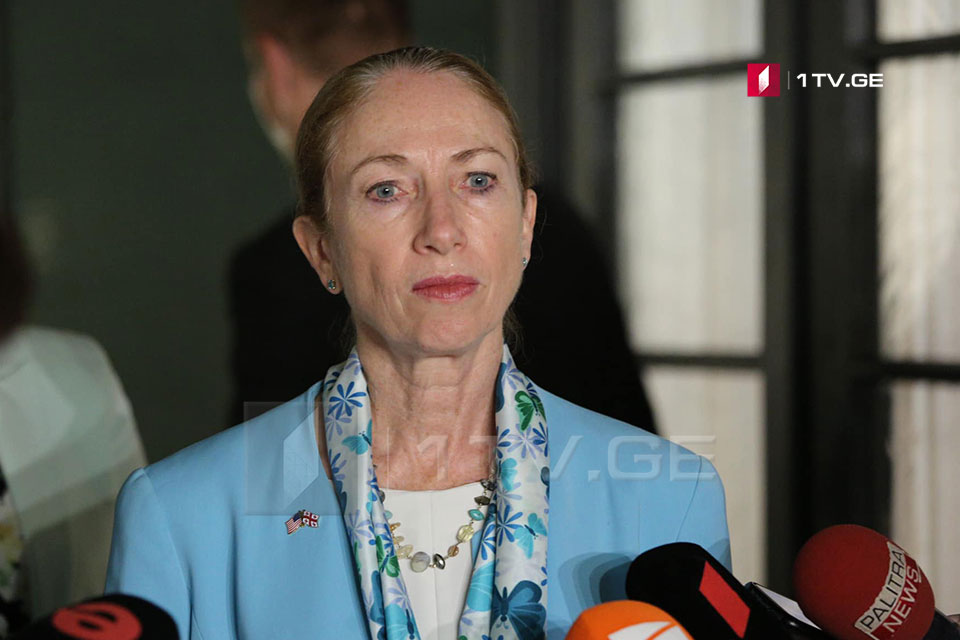 Ambassador Degnan: April 19 Agreement to be useful roadmap for reforms
US Ambassador to Georgia, Kelly Degnan said that the EU-brokered April 19 Agreement provided an important and useful roadmap for the reforms that Georgia needed to carry out in the future.
"April 19 Agreement was negotiated over 6 months by Georgia's political leaders. One of the reasons it took 6 months was to ensure that it was consistent with Georgia's Constitution, and it was. It still provides an important and useful roadmap for the kind of reforms that Georgia needs to do in the coming months.
The most important value in the April 19 Agreement was that it was a multiparty agreement. Almost all Georgia's leaders signed onto that, and all of them participated in the negotiations," Kelly Degnan stated.
The ruling Georgian Dream (GD) party annulled the EU-brokered April 19 Agreement on July 28. The GD Chair Irakli Kobakhidze said the agreement completed its mission and exhausted itself 100 days after signing as the majority of the opposition politicians abstained from joining it.
European Council President Charles Michel mediated the April 19 Agreement among the Georgian parties to end the political crisis in Georgia.