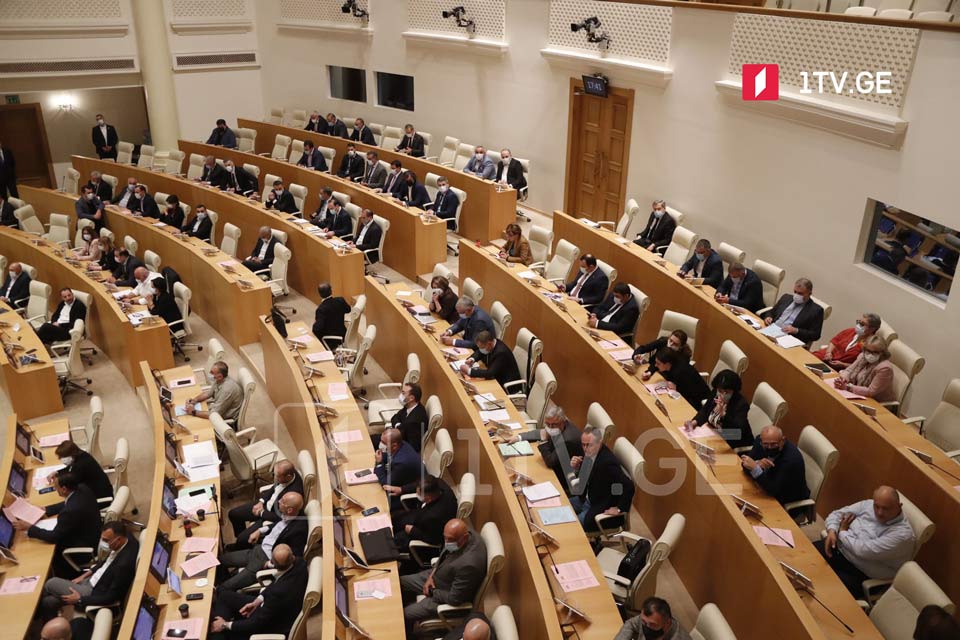 Opposition walks out of parliamentary session in protest
Georgian Parliament is holding an extraordinary session, delayed due to the uproar in the session hall.
Opposition MPs walked out of the session in protest. The decision came after "the government allowed hate groups to lashed at the journalists."
"Prime Minister dares and threatens us this morning, intimidates the independent media of independent Georgia and all those who dare to have a free thought in this country, that is why you should be alone here," opposition MP Salome Samadashvili said.
The fuss was triggered by the raw between media outlets and the police earlier today. Media outlets tried to enter the parliament building to ask questions to lawmakers over the cameraman's death, but despite having media accreditation, the police did not let them.
The tension then shifted inside the parliament as opposition MPs took Speaker's seat and called for the Prime Minister to resign over the TV Pirveli cameraman's death. They hung the Georgian and EU flags from the tribune. The opposition vowed to bar MPs from holding the session as "this is a humiliation following yesterday's developments."
"They mock us and want to hold a session as if nothing has happened," said opposition MP Ana Tsitladze.