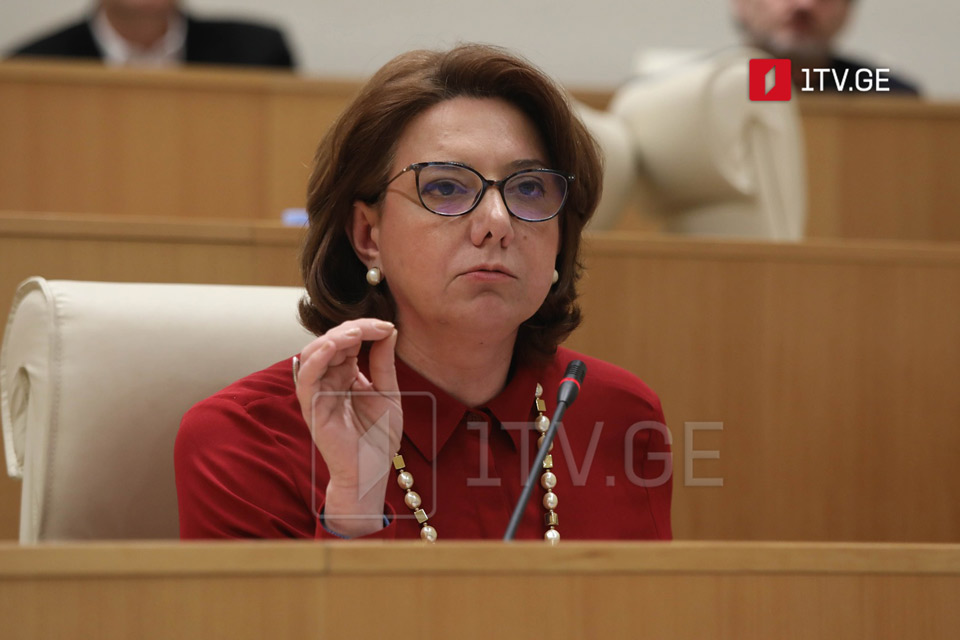 Opposition MPs remark on UNM
Opposition MP Salome Samadashvili believes the United National Movement (UNM) party strengthens the ruling Georgian Dream (GD) party by claiming to want to come to power.
This Samadashvili's statement came after UNM Chair Levan Khabeishvili's remarks, saying the "UNM holds the key of Bidzina Ivanishvili's (GD founder) defeat" and invited other parties to cooperate and "receive the key copies."
According to Samadashvili, the key to defeating the GD is offering an alternative to the voters before the 2024 elections that will be neither the UNM nor the GD.
"The propaganda of the Georgian Dream is based on declaring the opposition to be satellites of the National Movement," she explained.
Speaking about the UNM, Khatia Dekanoidze, a former member of the party, said that if she trusted the UNM Chair or the ongoing processes in the party, she would not have quit the UNM.
Dekanoidze believes that the "key to victory" is in the consolidation of different political forces outside the UNM, adding the consolidation of undecided voters would not happen around the UNM.
"I don't know if there is one party, two, three, four, or five. Technical cooperation is possible. We should give the voter two or three options, enlarged centres. However, it is too early to speak about coalitions," she said.
GD member Beka Davituliani anticipated certain parties' coalition unity, though he believes such unification will be unlikely under Khabeishvili's leadership.
"Khabeishvili wishes to unite others under his umbrella. However, he does not have enough authority to do so. Therefore, he uses Mikheil Saakashvili and the National Movement as a brand and a helping hand," Davituliani stated.