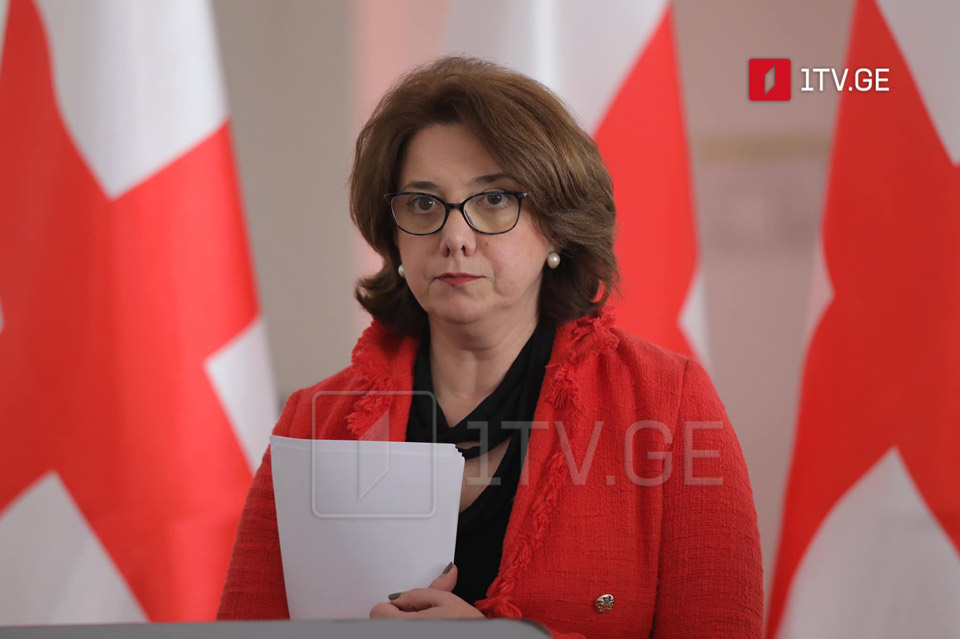 Lelo member says President's impeachment to be GD's masquerade
Salome Samadashvili, a member of the opposition Lelo party, said that challenges facing Georgia were discussed at the meeting with President Salome Zourabichvili.
According to Samadashvili, the President spoke about her impeachment procedure launched by the ruling Georgian Dream (GD) party less, but highlighted the need to replace the "Russian government."
The Lelo member said failure to receive EU candidate status is the instruction of Russia to the GD government, while the President's impeachment is the GD's "masquerade not to receive the status."
"Successful completion of the impeachment procedure means making it impossible for the European Union to make a positive decision on Georgia. Today, the motivation of the President of Georgia is to do everything so that the Georgian Dream is not given the chance that our country loses its candidate status," she said.
Salome Samadashvili believes Georgian society should do its best to prevent GD from fulfilling Russian orders.