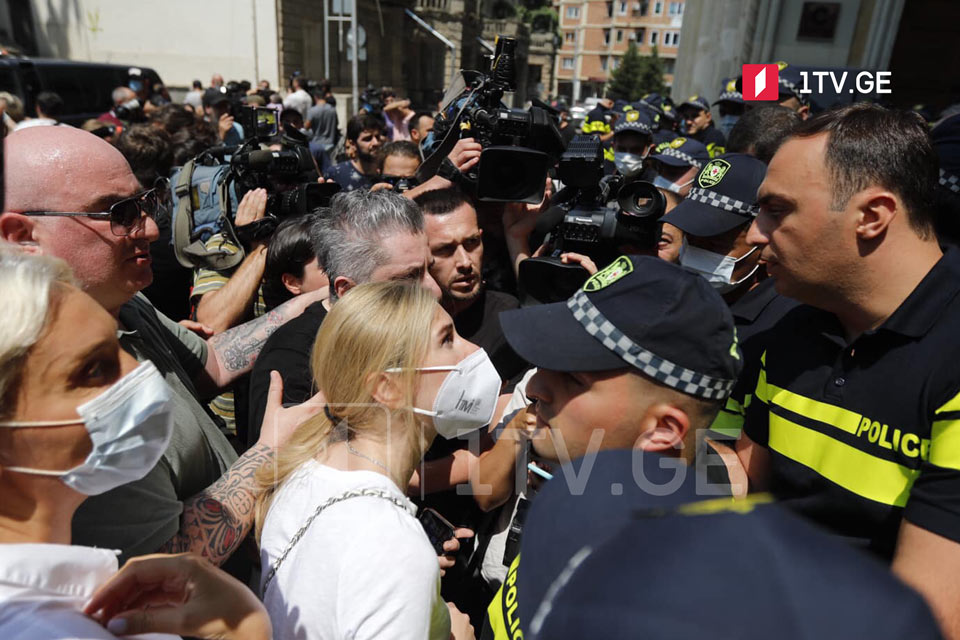 Tensions and uproar to befall Georgian Parliament
An uproar occurred at the entrance of the Georgian Parliament after police did not allow media outlets to enter the legislature.
The opposition MPs stated that media organizations accredited to enter the parliament building fancied asking questions to lawmakers over the death of the TV Pirveli cameraman Lekso Lashkarava.
The tension then shifted inside the session hall as MPs clashed over the media entry.  Opposition lawmakers took the Speaker's seat and hung the Georgian and EU flags from the tribune.
Opposition vows to bar MPs from holding the session as "this is a humiliation following yesterday's developments."
"They mock us and want to hold a session as if nothing has happened," said opposition MP Ana Tsitladze.
Early elections are needed for people could choose the anti-violent state, said United National Movement member Tina Bokuchava added.
TV Pirveli cameraman Lekso Lashkarava died on Sunday after being assaulted by far-right activists on July 5. He was beaten in the Shame Movement office, stormed by anti-Tbilisi Pride members.
Over seventy Georgian media organizations, including Georgian Public Broadcaster (GPB), have appealed to the international community "to respond immediately and effectively to the purposive persecution of media representatives on Rustaveli Avenue on July 5, the facts of damage to health, obstruction of professional duties, and inaction of the Georgian government."