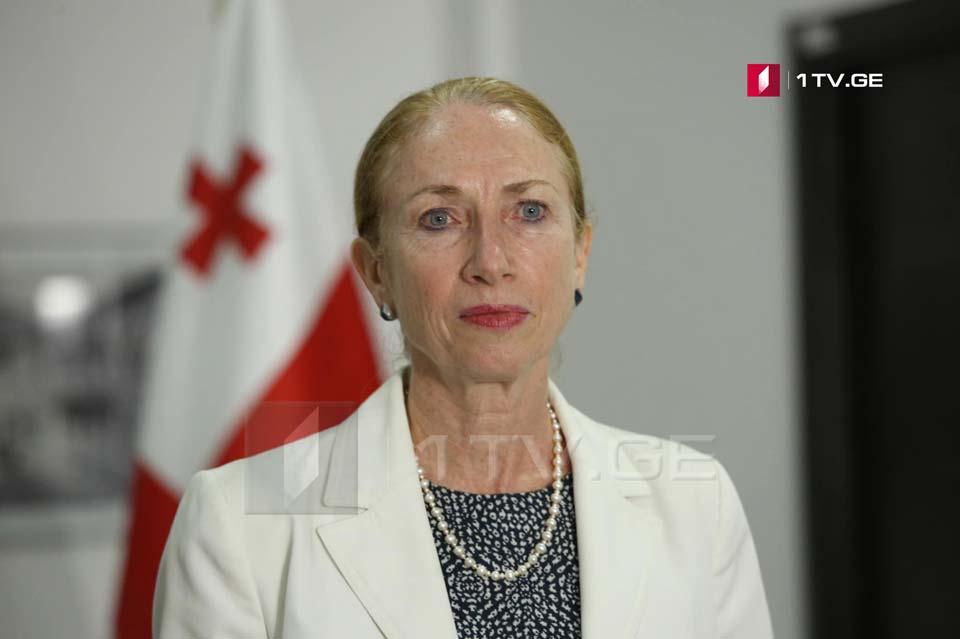 State responsible to provide peaceful environment for citizens to exercise their Constitutional rights, US Ambassador says
US Ambassador to Georgia Kelly Degnan believes the authorities are responsible for providing a peaceful environment for citizens to exercise their Constitutional rights.
"Including the right to assembly, the right to freedom of expression, and certainly, the right for journalists to practise their profession in a safe environment. Unfortunately, we did not see that on July 5 and 6, and now, I hope, there will be a greater appreciation of how valuable, how important these freedoms are. And there will be a better effort to ensure that Georgia's citizens can exercise their Constitutional freedoms in a safe environment," Ambassador Degnan underscored.
US Ambassador stressed that violence in any form is unacceptable. "Protecting citizens and preventing violence is fundamental," Kelly Degnan said.
"It's for the people of Georgia to decide who is going to lead you. There is a democratic process here. Again, we would want to see the democratic process used and not violence in the streets," she stated.
"Let me start by saying how sorry we are about the death of Lekso. This was really tragic and shocking to everyone. Our prayers go to this family and his friends, and his colleagues, and to all of you journalists, who may have worked with him at one point or another. This was just shocking. I know this is part of a pattern of attacks on journalists, and again, violence in any form is unacceptable. It is just unacceptable, but particularly so when it is aimed at disrupting people from exercising their Constitutional Rights, whether it is freedom of the press, media freedom, or freedom of assembly. The freedom to have a March of Dignity down the street, whether you are a minority or majority, there is the responsibility to protect citizens and to prevent violence, that is fundamental," US Ambassador noted.
TV Pirveli cameraman Lekso Lashkarava died on Sunday after being assaulted by far-right activists on July 5. He was beaten in the Shame Movement office, stormed by anti-Tbilisi Pride members.
Over seventy Georgian media organizations, including Georgian Public Broadcaster (GPB), have appealed to the international community "to respond immediately and effectively to the purposive persecution of media representatives on Rustaveli Avenue on July 5, the facts of damage to health, obstruction of professional duties, and inaction of the Georgian government."