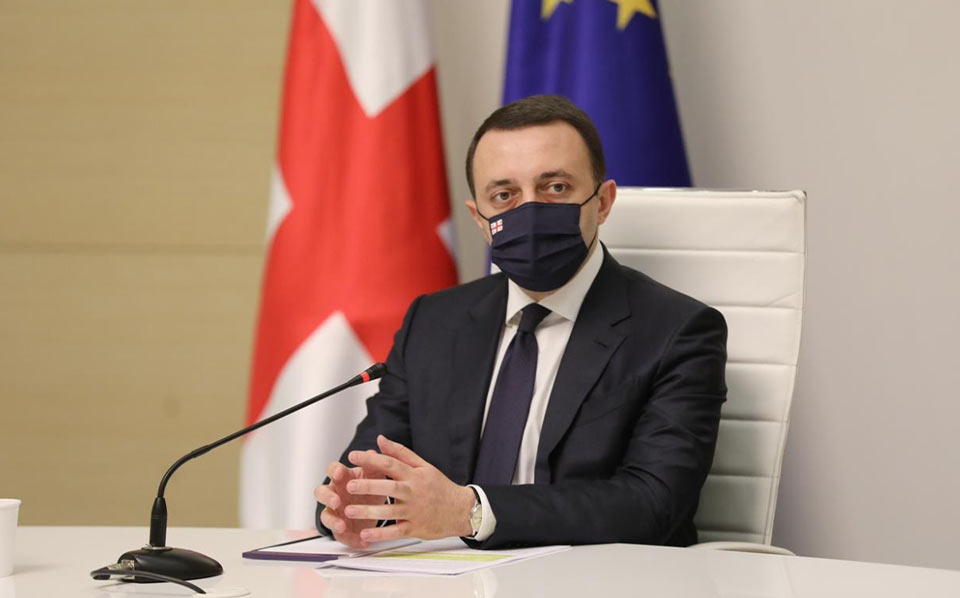 PM Garibashvili judges appeals of June 11 rally as classic anti-state, anti-church, anti-national
"The appeals of the last night rally were classically anti-state, anti-church and anti-national," Georgian Prime Minister Irakli Garibashvili stated at today's government session.
According to him, the government welcomes the existence of independent and impartial media in the country.
"As for yesterday's rally in general, I would share my opinion and assessment with our people. These were classic anti-state, anti-church, and hence, anti-national messages voiced there. For example, the fact that aggressive speakers demanded the police arresting the Patriarch – I apologize for repeating this – apart from asking for the government's resignation, which is normal, they have to ask for it as this is their dream. Although, I want to show the people who asked for all this.

We generally, of course, welcome the existence of independent, impartial media in the country and do our best to develop free impartial journalism and independent journalists in the country. We will do everything needed for that, and I reaffirm my respect for them, for many professionals working in the media. But let us not deceive ourselves now and put it bluntly: Saakashvili runs and fund with stolen money the opposition TV stations, I will not list them, as the population knows very well, Mtavari, TV Pirveli, Formula. Consequently, their objective is identical with the revanchist, radical force – the United National Movement. They have one goal, to somehow overthrow the government and come to power again by force. Of course, this is unattainable. We will not allow that to happen.

I would remind them that the only way to come to power is to participate in elections. As you well know, they have lost several ballots recently. They will have to lose again, and we will convincingly win the upcoming elections," Irakli Garibashvili said.
TV Pirveli cameraman Lekso Lashkarava died on Sunday after being assaulted by far-right activists on July 5. He was beaten in the Shame Movement office, stormed by anti-Tbilisi Pride members.
Interior Ministry launched a probe into the case under Article 115 of the Criminal Code of Georgia, involving incitement to suicide.