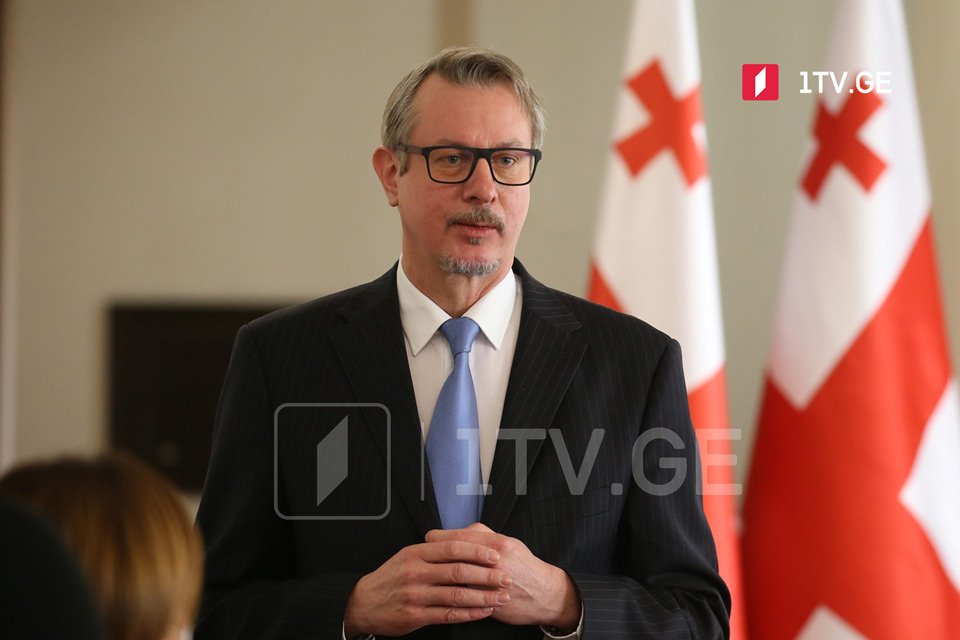 EU Ambassador offers condolences to family of late TV Pirveli cameraman
EU Ambassador to Georgia Carl Hartzell extended his condolences to the family, friends, and colleagues of the late TV Pirveli cameraman Lekso Lashkarava.
"Mr. Lekso Lashkarava was severely beaten as he was covering the violence that took place in Tbilisi around the Pride events on 5 July.

While still awaiting the results of the investigation into the case of his death, let me reiterate the EU's strong condemnation of all violence and our staunch and unwavering support to the freedom of media and assembly," Ambassador tweeted.
TV Pirveli cameraman Lekso Lashkarava died earlier today after being assaulted by far-right activists on July 5. He was beaten in the Shame Movement office, stormed by anti-Tbilisi Pride members.
Interior Ministry launched a probe into the case under Article 115 of the Criminal Code of Georgia, involving incitement to suicide.
ჩემი დღევანდელი კომენტარი, ტელეკომპანია პირველის ოპერატორის, ბ-ნ ლექსო ლაშქარავას ტრაგიკული გარდაცვალების შესახებ ინფორმაციის მიღების შემდეგ:

My comments today upon learning about the tragic death of Pirveli TV cameraman Lekso Lashkarava: pic.twitter.com/bFWrNKxccE

— Carl Hartzell (@CarlHartzellEU) July 11, 2021