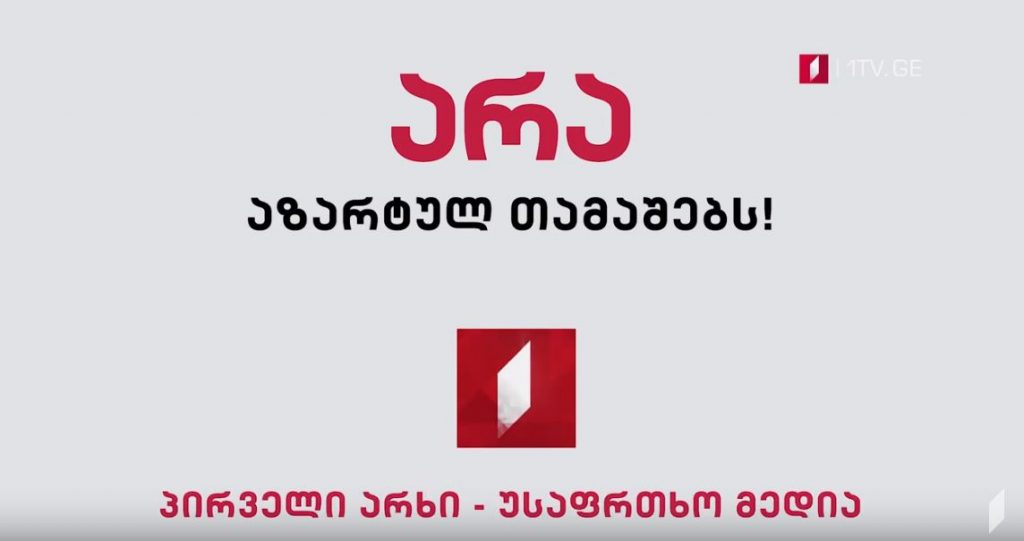 "No to Gambling!" - Georgian First Channel launched new campaign #safemedia
Georgian First Channel has launched a new campaign against gambling games – "No to Gambling!"
The Georgian First Channel, as a safe media, rejected to advertise gambling and slot games in its broadcast programming airtime since January 1, 2020. The management of the channel made this announcement on October 30, 2019.
The concept of a safe media means a television broadcast that provides the safe, verified, useful and necessary information to all family members. That is what Georgian First Channel offers to its viewers.
As Director-General of First Channel Vasil Maghlaperidze stated, the campaign will become even broader.
"First Channel launched a social campaign "No to Gambling!". Previously, we banned advertising of gambling and slot games on our channel and made this decision based on public demand. The public has long been fighting against this disease. We have to say that our country suffers from pain, accompanied by many problems. We are trying to make some contribution in this regard. We think that society will be able to unite against this problem and overcome it. We have high hopes for this. The campaign will continue and become more extensive", – Vasil Maghlaperidze said.