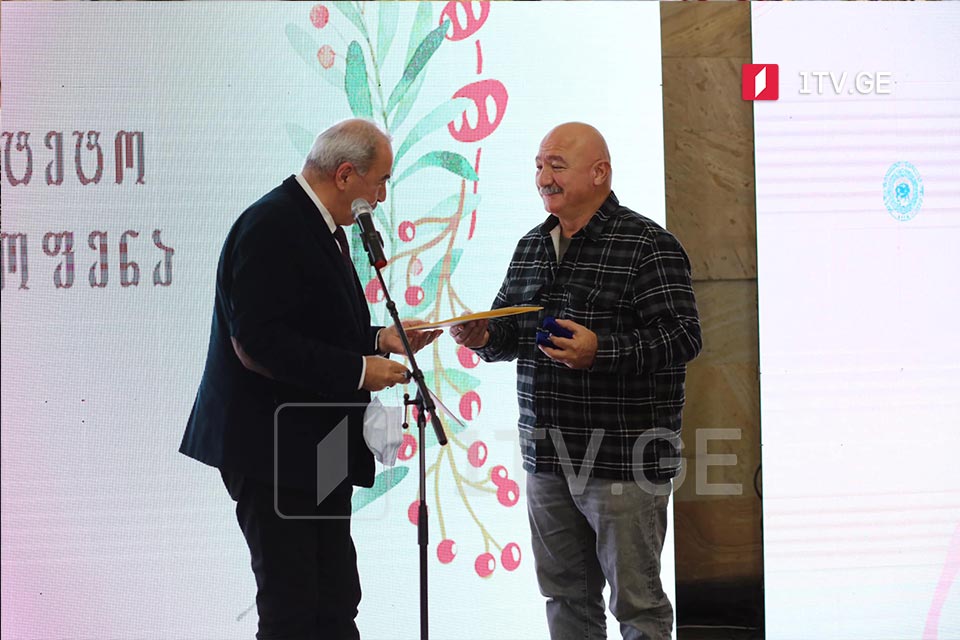 Former GPB Director General awarded TSU gold medal
Former Director-General of the Georgian Public Broadcaster (GPB) Vasil Maghlaperidze received the Tbilisi Ivane Javakhishvili State University (TSU) gold medal within the framework of university editions exhibition.
Maghlaperidze got an award for the GPB projects Chveni Sakartvelo (Our Georgia) and Georgia 360.
"What should be more than a university award? The film Our Georgia belongs to the entire GPB team. This film unites everything we learnt, saw, read and understood at the university. To a certain extent, this is a university product. We will be glad if this film benefits society," Vasil Maghlaperidze said.
Ivane Javakhishvili Tbilisi State University's exhibition of university publications featured collections published by TSU professors, scientists and researchers in Georgia and abroad over the past five years, combining the latest research and discoveries.