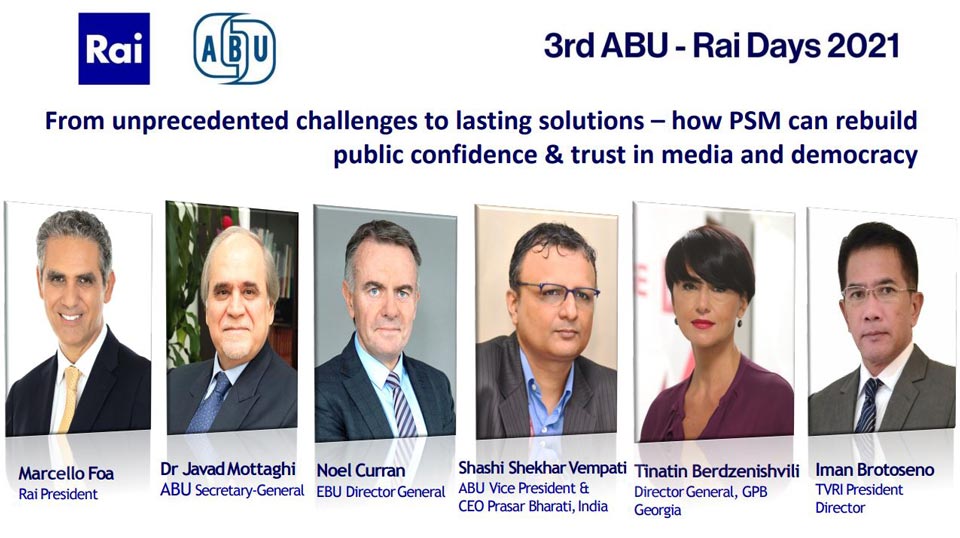 GPB Director General to be 2021 ABU-RAI DAYS webinar speaker
Georgian Public Broadcaster Director General Tinatin Berdzenishvili will be the 2021 ABU-RAI DAYS webinar speaker.
RAI, the Italian public service broadcaster, in cooperation with the ABU, will present two sessions on June 14-15, 2021.
This year's event will be held in a hybrid format, both online and hosted live by RAI in Milan.
The webinar is named "A new world out of COVID: Can Public Service Media help to create more open, inclusive, and tolerant societies?"
Tinatin Berdzenishvili will discuss the topic titled "From unprecedented challenges to lasting solutions – how PSM can rebuild public confidence and trust in media and democracy" with a super panel of media managers on the first day.
"This special edition of the ABU RAI Days will give us the opportunity to hear first hand about the aspects of our work that have been permanently impacted by the ongoing pandemic – including digital transformation, media formats, and platforms, content development, and storytelling, as well as nation-building itself. It will also be an opportunity to strengthen our cooperation with broadcasting colleagues from around the world in order to ensure that our audiences and our citizens remain the focal point of any new developments," Asia-Pacific Broadcasting Union reported.