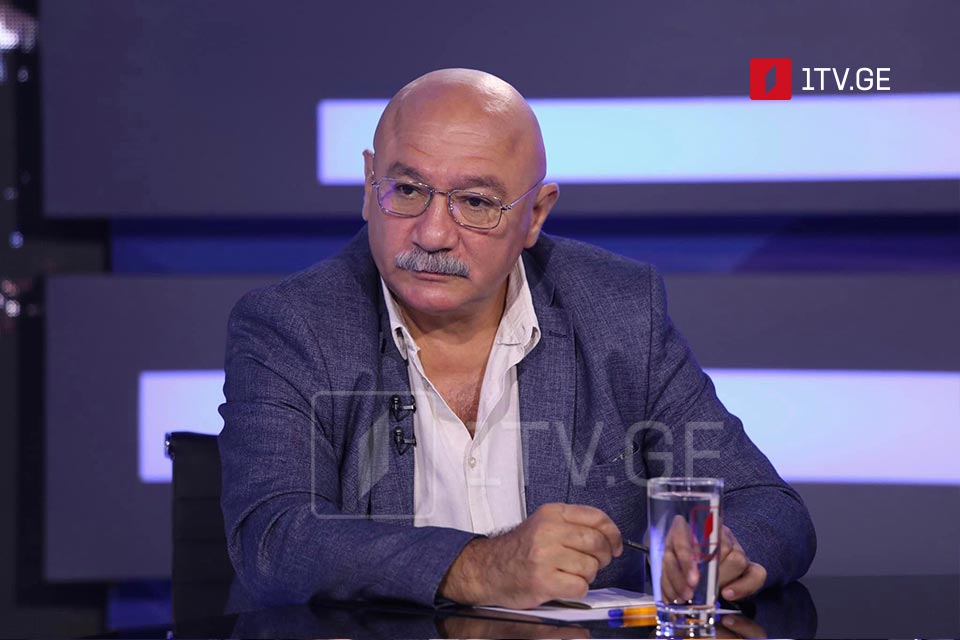 GPB Board of Trustees Chair says GPB journalists to be free of directives
"Journalists of the Georgian Public Broadcaster (GPB) and decision-makers are free from directives, and everyone knows it," Vasil Maghlaperidze, Chairman of the GPB's Board of Trustees, told the Tavisupali Khedva (Free Vision) Program of the GPB First Channel.
Vasil Maghlaperidze remarked that some might have different stances, but it was better than "dictatorship from a certain group" or bullying.
According to Maghlaperidze, the fact that the GPB's First Channel was the freest TV station in Georgia and nobody instructed journalists to disseminate lies gave him the ground for optimism in a polarized environment.
"The GPB tries to hold a central position and not to hide anything from the audience. Generally, there is a problem of disinformation in our media space. Such lies are fabricated and then distributed for political purposes," he said.
Vasil Maghlaperidze further noted that the GPB should not be a weapon of political struggle or a revolution. In his words, polarization has to do with differences in opinions and is characteristic of the world.
Maghlaperidze believes that the principal instrument for protection is intellectuality and pacing with global processes.
"Taboos should be lifted. I think that Georgian consciousness is in a self-banning situation. As a viewer, I would be glad to see more discussions on TV programs in the future. In chess, completely unexpected moves are sometimes good. No matter how many things a person says, one cannot call him a traitor or an idiot. There is something else behind it. In fact, the ordered situation explains simple thinking. If you think like that, it implies you are told not to think. When you play chess, you think better, don't you?" he said.