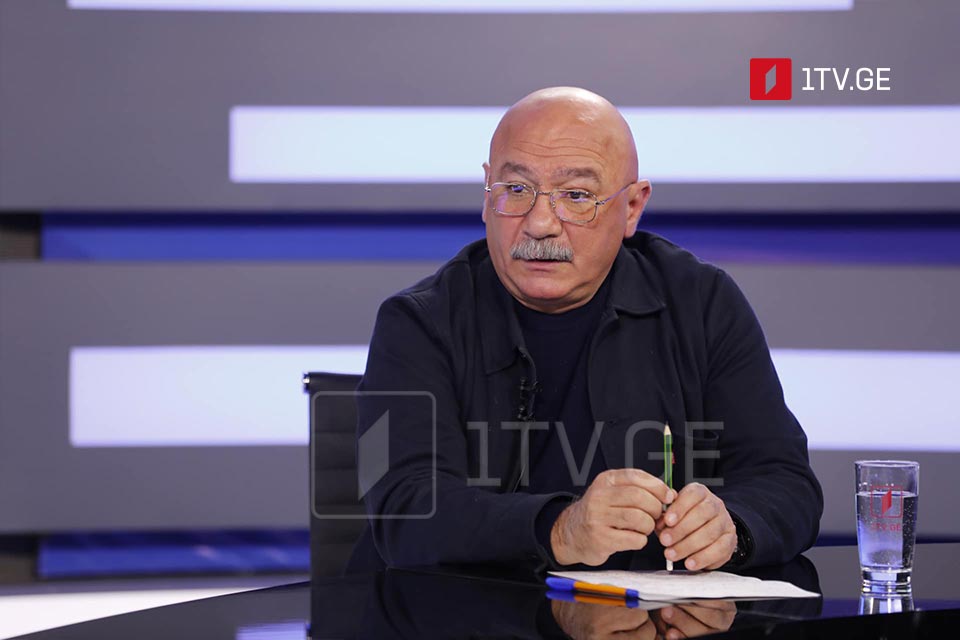 GPB Board of Trustees Chair claims of being advised to vacate his post for someone with acceptable beliefs
Vasil Maghlaperidze, Chair of the Board of Trustees of the Georgian Public Broadcaster (GPB), stated during the Tavisupali Khedva (Free Vision) Program of GPB's First Channel that one non-governmental organization, comprising NGOs, provided the US Department of State with the information.
As Vasil Maghlaperidze claims, as he says "based on his experience," the NGO report conveys concern based on the State Department's concern, which is a "soft form" of urging his resignation.
"This is a resignation demand, be that pressure or advice. There are no alternative variants of what is said there, thus it is a straight request for resignation. If this is not the case, then what is the point of expressing concern in this report? If we consider it to be a simple piece that does not require much attention, I would gladly hear it, but there is no explanation. I'd appreciate it if someone could explain what the message implies because it pertains to the Public Broadcaster and media," Maghlaperidze stated.
According to the Chairman of GPB's Board of Trustees, there are definitely flaws, inaccuracies, and incorrect information in the information provided to the State Department.
Vasil Maghlaperidze believes that those organizations have no moral or legal right to make such assessments because people working for them "created a climate in the country" when the Public Broadcaster was "actually destroyed to the level of cynicism," apart from corruption and the mission it had to fulfil.
Vasil Maghlaperidze noted that all this gradually leads to censorship.
"That shows that we should not live by the rules imposed by the law, and one day we would rather state that we dislike the legislation and act as many non-governmental organizations like us do to decide personnel concerns and programming goals. I also observe a trend to restrict journalistic inquiries," he stated.
Maghlaperidze believes that the process is part of a united campaign that cannot be stopped easily, adding that these groups have previously asked to control the beliefs of particular individuals, which is not by coincidence.
"Of course, belief is being studied, and it appears that neither I nor others matched this belief. That is why they advised me to quit this role and reserve it for those whose beliefs were acceptable. If you leave a letter of resignation, the law will be followed. They saved this right and pleasure for me. Nonetheless, I will state unequivocally that their goal is to seize all control instruments," Maghlaperidze explained.