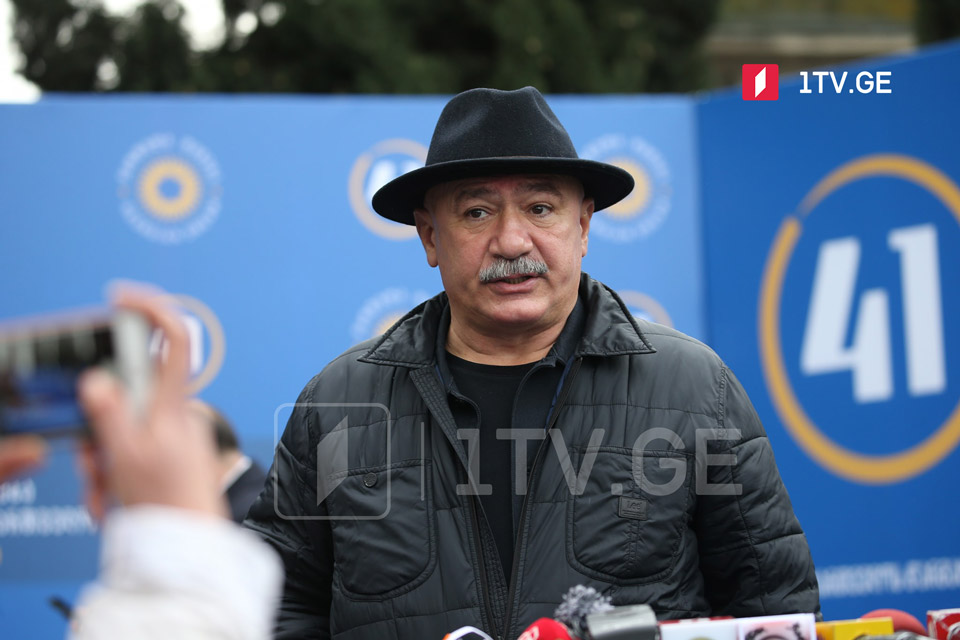 GD Deputy Chairman: Cession of strategic height to retain Davit Gareji to be deception
"Former president's words that he ceded a strategic height to Azerbaijan to retain Davit Gareji Monastery on the Georgian territory is a lie aimed to mislead people," Vasil Maglaperidze, deputy chairman of the Georgian Dream party, wrote on Facebook.
According to Maglaperidze, people are not well acquainted with the geography of the Davit Gareji monastery complex. Some people use this fact, manipulate the names of the complex to create a false perception.
The matter is that Davit Gareji today is a collective name of several monasteries located at different distances from each other in the Gareji Desert, GD deputy chair explained.
The cession of strategic height automatically meant ceding a valuable part of the Davit Gareji Complex – the Desert Monastery located beyond the hill, Maghlaperidze wrote.
According to the 1938 map, the Desert Monastery was on the territory of Georgia. The border demarcation commission was to rely on that map. Following what the former President says, the commission did not even work on the demarcation but demarcated the border per the President's instructions.
The strategic height was to be ceded to Azerbaijan following these instructions because it needed it (it is a separate issue, why did Georgia not need it, and what did we get in return for it ?!). The Desert monastery and Chichkhituri appeared behind the state border automatically. As a result, the Azerbaijani border guards seized a strategic height, and the Georgian citizens were no longer allowed to enter the Desert monastery.
Former Georgian President Mikheil Saakashvili said in May 2007 that he and Azerbaijani President Ilham Aliyevhad discussed the Davit Gareji monastery complex's issue.
"We agreed that our working groups would meet shortly. The borderline will extend so that the strategic height that Azerbaijan needs would appear in the territory of Azerbaijan, and the Davit Gareji monastery complex would reside in the territory of Georgia," Mikheil Saakashvili said in a statement searchable on the ex-president's official page.