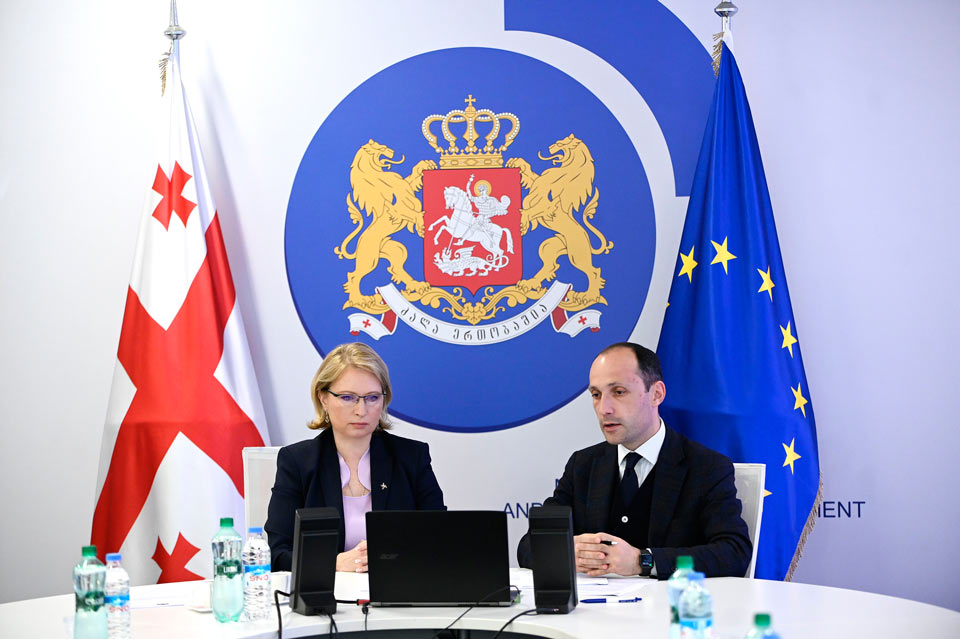 Energy Community Dispute Resolution and Negotiation Centre to engage in Namakhvakhi HPP project mediation
The Energy Community Secretariat's Dispute Resolution and Negotiation Centre will engage in the mediation process related to the Namakhvani HPP construction project. Economy Minister Natia Turnava, Agriculture Minister Levan Davitashvili, and the Director of the Centre, Dirk Buschle, made this decision at a virtual meeting. The Economy Ministry reports that Dirk Buschle will personally study the discussion on Namakhvani HPP.
Ministers briefed the EU Energy Community on the situation related to the Namakhvani HPP project and stressed the importance of the organization's involvement in reaching the consensus. The Government of Georgia said it is ready to review all documents, research and procedures (including the Environmental Impact Assessment Procedure) following the EU legislation and best European practice if needed. The ministers also stressed the possibility to organize multilateral discussions to identify and discuss all legitimate questions.
The protest against Namakhvani HPP construction has been underway in western Georgia. Earlier, the Georgian government announced that the construction of the Namakhvani hydropower plant (HPP) would be suspended for 9 to 12 months until the environmental, geological, and seismological surveys are reviewed.
The Georgian government and ENKA Renewables Ltd signed a perpetual build-own-operate agreement back in 2019. ENKA has been awarded the rights to develop, construct, own and operate the Namakhvani HPP Cascade Project in Georgia.