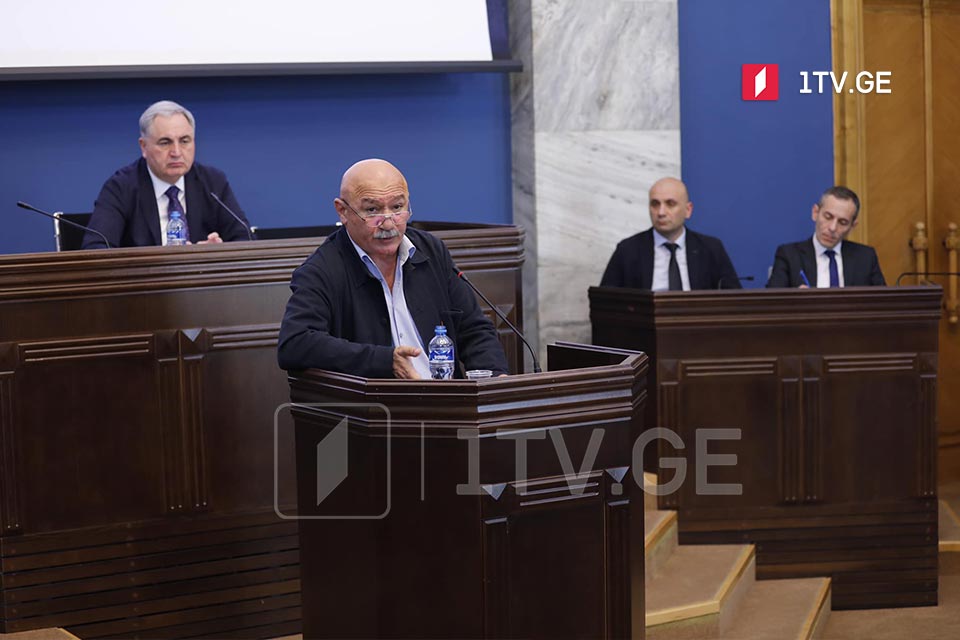 Chairman of GPB Board of Trustees presents annual report in parliament
Chair of the Board of Trustees of the Georgian Public Broadcaster (GPB) Vasil Maghlaperidze presented the 2021 annual report at the joint meeting of the parliamentary Human Rights and Education Committees.
Vasil Maghlaperidze spoke about the programs, including Teleskola, that the GPB aired during the Covid-19 pandemic. According to him, 70% of radio and TV programs originate in Georgia. The GPB produced approximately 30 films last year.
GPB Board of Trustees chair reviewed the assessments by OSCE/ODIHR, which said that GPB covered the events without bias and impartially during the 2021 elections.
According to Maghlaperidze, the GPB is accountable before the parliament, and this cooperation will continue. "I am sure that with this attitude, the Public Broadcaster, which has its word to say, will be the leader in the media market soon," he said.
The Board of Trustees Chair outlined human rights as one of the priority issues for the Broadcaster, having added the web platform is available in 7 languages. Additionally, he focused on technical refurbishment and noted that the GPB would continue operating at its new location in the spring of 2023, whereas the old building would be auctioned.