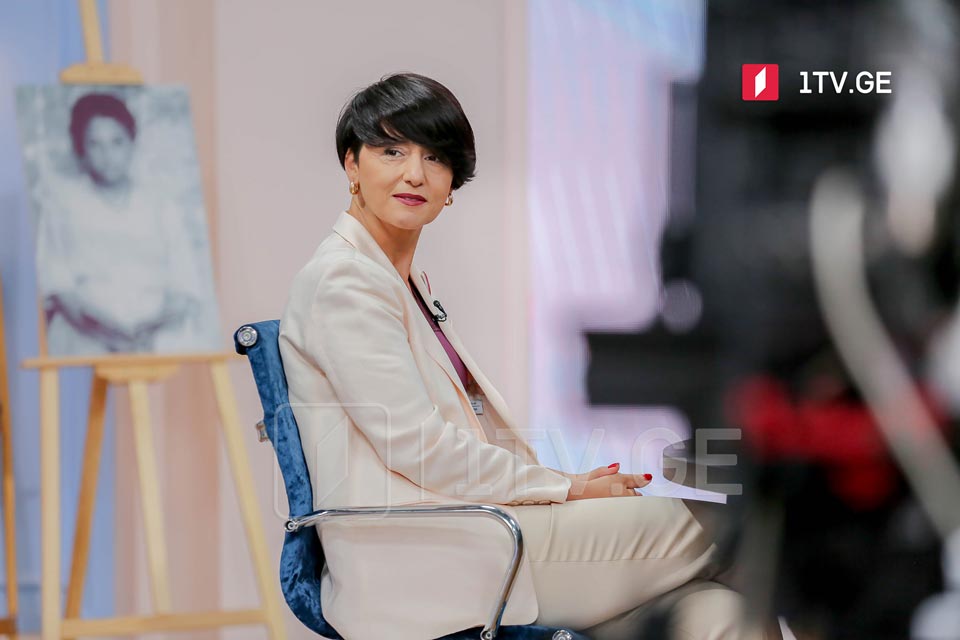 Tinatin Berdzenishvili: GPB has state thinking, vision that will never go against its country
"Georgian Public Broadcaster (GPB) has a state thinking, a vision that will never go against its country," Director General of Georgian Public Broadcaster, Tinatin Berdzenishvili, underscored on Wednesday.
Berdzenishvili believes independence is paramount for the media, especially for the Public Broadcaster, as it is the cornerstone of democracy. She claims public broadcaster is an achievement won by its employees as well as the whole society that should be appreciated.
"We have gained independence and we should maintain, develop, learn to rightly practice this freedom. Television, radio, and the website are developing in this regard. We always say that we are looking for topics, programs, solutions for all platforms, which unites us as a country and does not divide us. This is important and that is exactly what May 26 seems like," Berdzenishvili declared.
Berdzenishvili noted that Public Broadcaster in all European countries faces a challenge.
She stressed that the independence of the Public Broadcaster is guaranteed by law, the Constitution, that should be free from political, commercial influences.
"We often speak about a polarized media environment. I think our role is to try to make this society better and consolidate it," she stated.
GPB Director General mentioned Television Audience Research, saying that Georgian Public Broadcaster still has the lowest distrust rate, while a trust rate reached 38 %, making GPB the second-largest media outlet.
"The number of regular viewers totaled 11,7%, which is quite a large figure, increasing our responsibilities a hundredfold. It shows that more people trust us and we should offer the product the society expects from us," she noted.
Berdzenishvili added that for several years now, Georgian First Channel has been celebrating May 26 with non-stop broadcasting. Georgian First Channel does its utmost to cover a number of topics related to Independence Day.
Georgia marks Independence Day today, the day when the Act of Independence was adopted in 1918 and the First Democratic Republic of Georgia established.