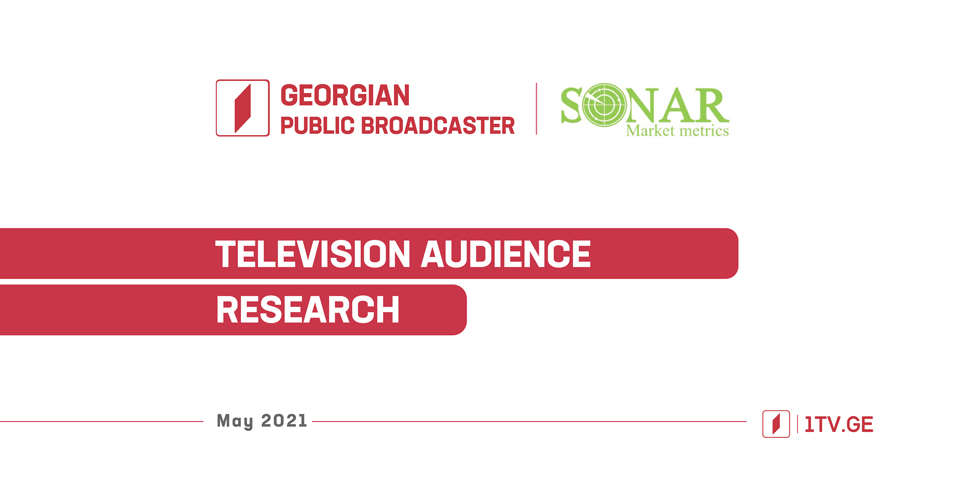 Georgian Public Broadcaster's trust rate reaches 38 %
Georgian Public Broadcaster (GPB) has published the results of the second wave of the TV audience survey on Monday. The results of the first wave were published in October 2020.
According to current data, compared to other TV stations, Georgian Public Broadcaster still has the lowest distrust rate, while a trust rate reached 38 %, making GPB the second-largest media outlet.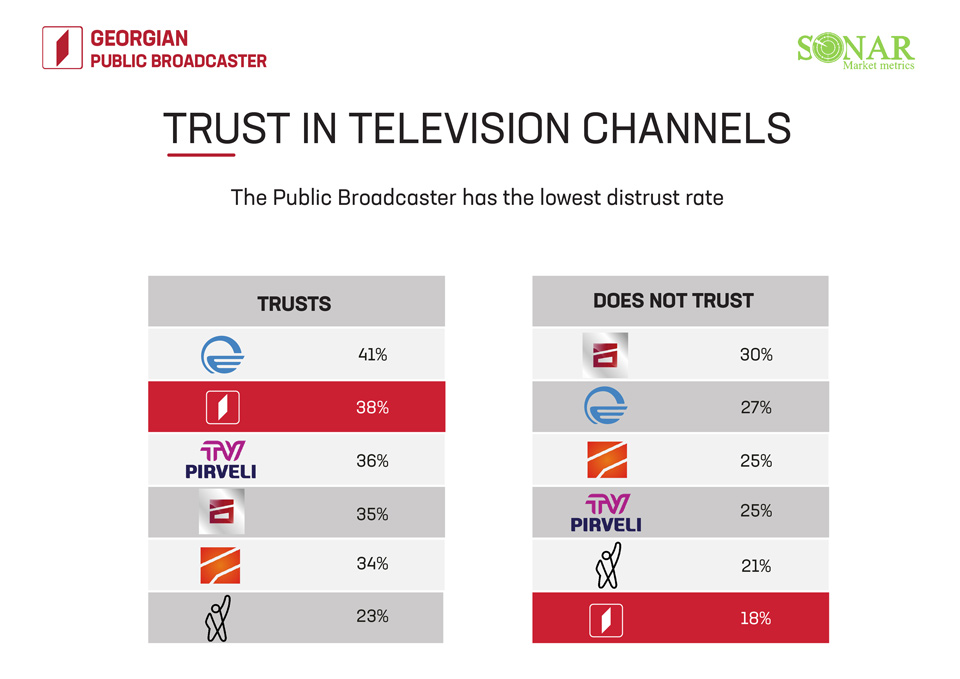 The second survey showed that the number of TV viewers who regularly watch Georgian First Channel has increased by 11.7 %.
The survey was conducted throughout Georgia by GPB tender-winning research company Sonar. The survey aims to determine the demographic structure of the TV audience, the frequency of TV viewing, and the trust in TV companies. TV viewers aged 18 and older participated in the survey.