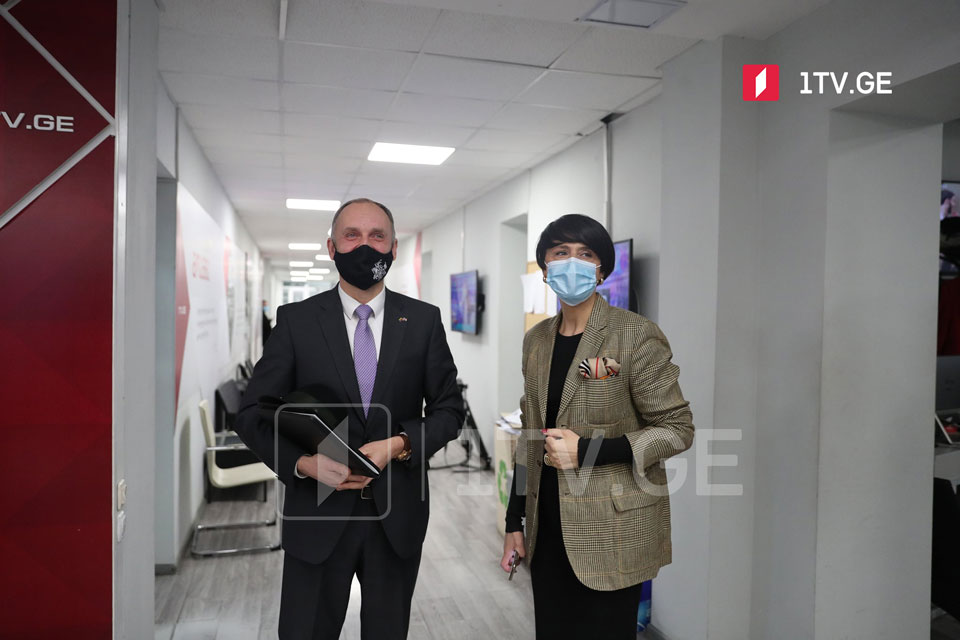 Lithuanian Ambassador, GPB Director-General meet
Lithuanian Ambassador to Georgia Andrius Kalindra visited Georgian First Channel on Wednesday.
GPB Director-General Tinatin Berdzenishvili introduced the First Channel's newsroom environment to the Ambassador.
Tinatin Berdzenishvili said Georgian First Channel would be contributory to deepening relations between the two countries.
"We discussed Public Broadcaster's role, function, and importance. On top of that, we spoke about the 1991 Independence of Lithuania that is paramount. Georgian First Channel plans to air special programs on this day," Berdzenishvili noted.
According to the Lithuanian Ambassador, the host and he discussed relations between the two countries during the meeting.
"Lithuanian Public Broadcaster will cooperate with the Georgian First Channel. We explored ways to better introduce Georgians and Lithuanians to each other. I understand the public broadcaster's role when it comes to discussions between different members of society. It is important to support broadcasters as a mission that can bring different perspectives to the audience," Lithuanian Ambassador stated.