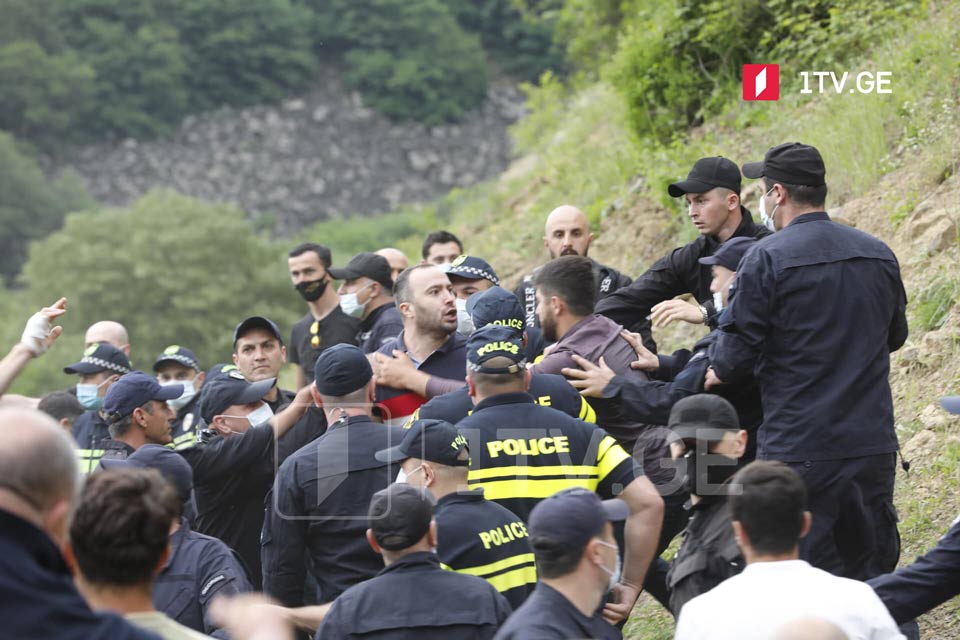 Georgian First Channel film crew physically assaulted during clash in Dmanisi 
Two groups of young people confronted each other at the entrance of the town of Dmanisi, in the Kvemo Kartli region of Georgia on Monday.
Several participants in the conflict clashed with media representatives too, including the Georgian First Channel film crew.
The situation became tense on Sunday following the physical violence at a local shop. Reportedly, two men entered the shop and asked the seller to give away alcoholic drinks on credit. The seller's refusal to do so resulted in a mass confrontation.
Georgian Interior Minister Vakhtang Gomelauri arrived in  Dmanisi yesterday and vowed that all offenders would be punished to the full extent of the law. ​
Ministry of Internal Affairs (MIA) says policemen are mobilized to maintain public order.
MIA calls on confronting parties once again to adhere to the rightful demands of the police and remain calm.