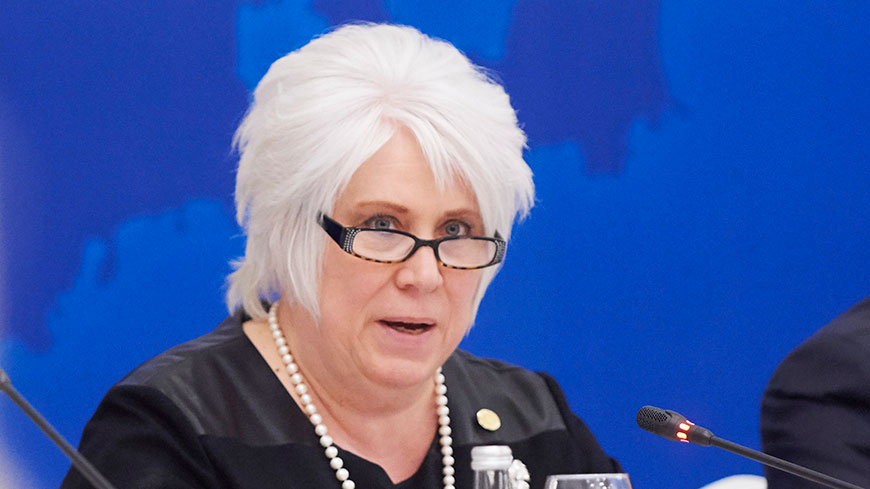 MEP Kaljurand: Georgian parliament to have a constitutional majority and workable
"A compromise was a big thing to all political parties. You can have a compromise only if you give up something. You cannot have compromise if only one side wins and the other side has to give in. A couple of weeks ago, we filed a statement and said that we see the responsibility to take the first step lies with Georgian Dream, the party in government," ​​Estonian MEP Marina Kaljurand stated at the online seminar organized by the European Policy Center.
She said the EU would continue to monitor the implementation of the agreement to ensure the promised judicial and electoral reform.
"They did the first step, and now, it is the time for the opposition to do their steps. There are members of the UNM, who have already signed, also members of the other opposition parties who will enter the parliament. So the parliament now has the constitutional majority and is workable. EU will continue seeing that implementation so that the promise is on judicial reform, electoral reform and promise on prisoners be fulfilled. I just do not see that the situation is solved without real steps in real life to follow this political document. That is one of the reasons why Charles Michel arrived in Georgia, met the leadership to underline the importance of implementation," Kaljurand declared.
Most of the Georgian political parties signed A way ahead for Georgia, a compromise document submitted to the parties by the European Council President Charles Michel, at the Orbeliani Palace on April 19. This agreement is also open for individual members to sign.