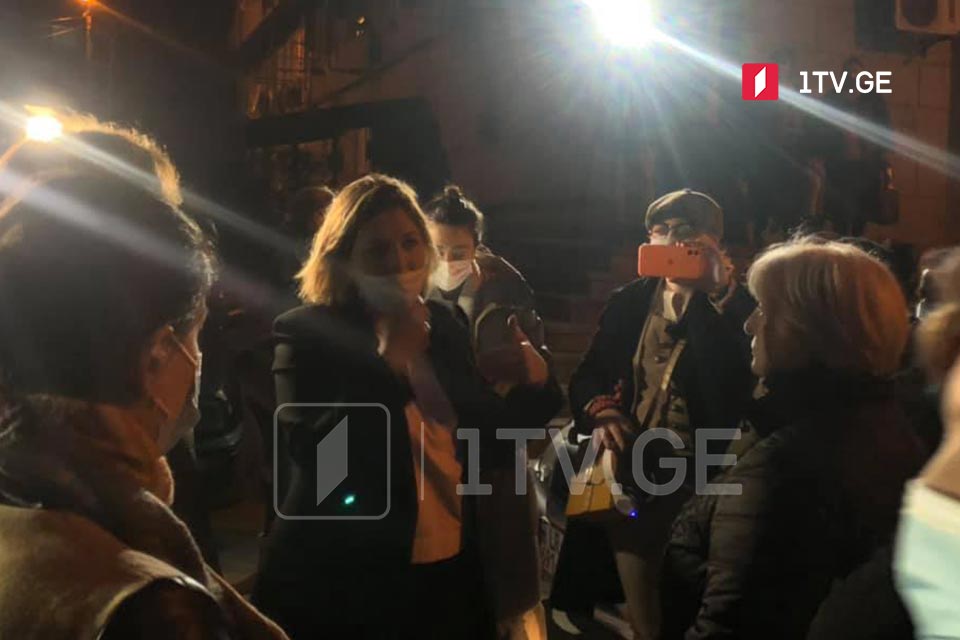 Locals rally near Vashlijvari slope landslide danger zone
IDPs living in Brotseuli Street near the Vashlijvari slope landslide danger zone in Tbilisi held a protest rally. The organizers claim 25 families residing in the IDP-populated building are afraid to stay at home. Protesters claim the government has no evacuation plan.
"We demand an evacuation plan. Otherwise, we will block the road," Ekaterine Jgerenaia, rally organizer, said.
Ana Dolidze, the leader of the For the People movement, joined the rally. According to her, residents lack information from the government and the City Hall about possible developments.
The rally also featured a confrontation. One of the residents from the nearby building confronted the media. He physically clashed with a videographer and confronted Ana Dolidze. The civil activist tagged this incident as a provocation by the government. Patrol police are at the scene.
Landslide processes have intensified near Machavariani Street and nearby slopes due to specific actions taken. Tbilisi City Hall announced the landslide on March 15, and traffic in the area has been banned since March 16. German engineer-geologist invited by the Tbilisi City Hall assessed the taken security measures as correct.