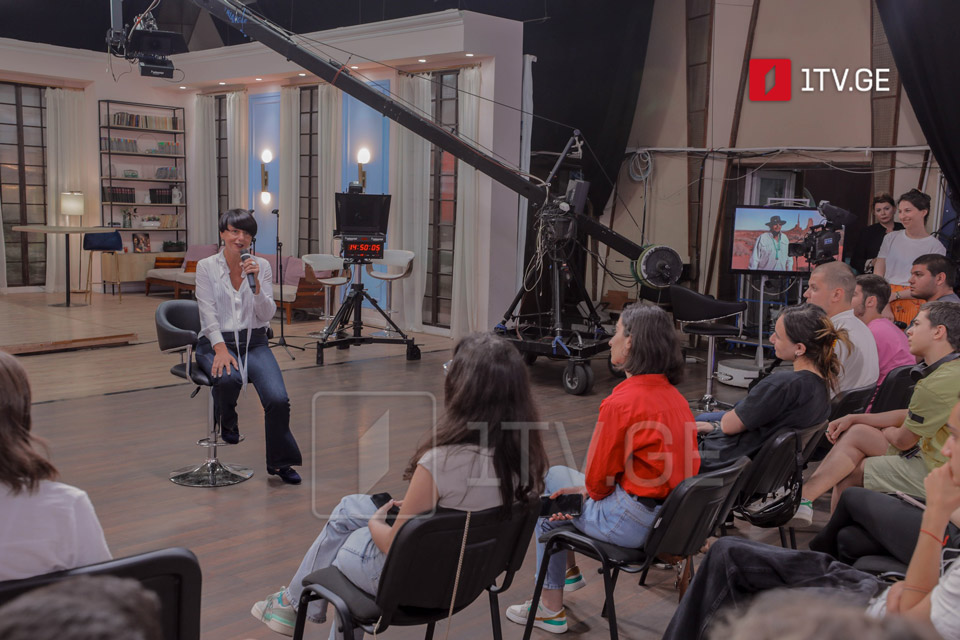 GPB Dir/Gen meets participants of GPB internship program
Tinatin Berdzenishvili, Director General of Georgian Public Broadcaster, met with the participants of the GPB internship program on Tuesday.
GPB First Channel offers internships permanently. Depending on the tasks assigned to each department, it typically lasts three to six months.
The goal of this program is to introduce newbies to intellectual resources and to teach them about media. The program now has 35 young people enrolled. They are assigned several roles – editor, social media manager, reporter, cameraman, and assistant producer.
As a part of the memorandum signed with several universities, the GPB First Channel actively cooperates to provide internships and educational activities.
In 2021-2022, 100 various university students participated in the GPB-organized training courses and conferences.
"We launched an active internship program last year after being unable to do so before due to the pandemic. For the program, we developed a completely new framework and well-defined criteria. Most importantly, we attracted a large number of participants. In our organization, 120 young individuals completed internships, which is a lot for one year. What pleases me the most is that 30 people have joined our team.
Furthermore, we share any educational resources we have with the next generation. It is crucial that the new generation is strongly willing to be a part of the public broadcaster. It is also critical to recruit talented people and to make our company more creative and successful," Tinatin Berdzenishvili said.
Over 150 candidates partook in the GPB internship program in 2021–2022, which also envisages hiring successful interns in open jobs. At the beginning of the year, GPB First Channel hired 30 interns following successful internships.